Our resources, both renewable and non-renewable, are being increasingly depleted day by day. According to the prediction by The Food and Agriculture Organization (FAO) of the United Nations, by the year 2025 around 1.8 billion people will have no access to drinking water. It is predicted that peak coal extraction will be done between 2025 and 2048 and our current oil reserves will only be enough to meet the world demands for the coming 46.2 years keeping in mind the current consumption.
At the current rate, two Earths will be needed to sustain our current lifestyle by 2030. Coal mining, offshore drilling, and other fossil fuels extraction projects are leading to unprecedented biodiversity loss and habitat degradation, overexploitation, pollution, species extinction, and climate change – to name just a few devastating consequences.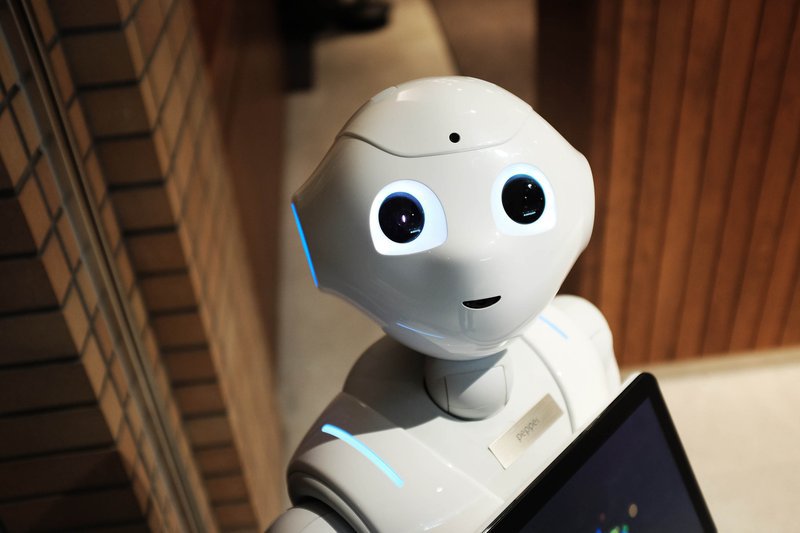 The Fourth Industrial Revolution
However, there are bright spots shining through. We have embarked on a new phase of a technological revolution that's fundamentally changing the way we live our lives, and that revolution is called Cleantech.
While there is no single accepted definition, the phrase Cleantech spans technologies that cut emissions, improve the environment, and reduce the consumption of natural resources and encompasses various sectors such as circular economy, clean energy, and smart cities.
Clean technologies utilise renewable energy sources, such as wind, solar, hydro, and geothermal, as well as low-carbon fuels; water management and recycling technologies; waste management techniques; and environmentally friendly buildings and transportation.
The Dirty Challenges and the Rough Patch
The Cleantech industry has undergone massive shifts in the last decade, and the journey hasn't been without bumps in the road. Over the past couple of years, many Cleantech equity indexes have performed poorly and many Cleantech players are gone.
The Cleantech industry faces a number of challenges - from the large capital investments Cleantech ventures often need to get off the ground (as they usually heavily rely on hardware to build their products) to understand how to recycle and discard solar panels at the end of their lifetime.
According to the Energy Progress Report, currently, only 9.6% of energy is produced by modern renewable energy sources. Roughly 1 billion people – or about 13% of the world's population – live without electricity, with almost 87% of the world's population without electricity living in rural areas. 4 million people die every year because they do not have access to clean fuels and technologies for cooking.
These are only further exacerbated by the rising CO2 levels in the atmosphere and the problem of plastic pollution.
If we are to combat these issues, the world needs to change the way it creates and consumes energy. Research shows that the amount of CO2 being emitted into the atmosphere around the world needs to go down by 45% from 2010 levels by 2030 and 85% of the world's electricity needs to be produced using renewable energy (e.g. wind farms).
The Hopeful Signs
This is where Cleantech comes in. Despite the challenges, Cleantech will within the next two years represent a 4 trillion (USD) industry. Innovative Cleantech companies, in collaboration with governments, NGOs, and the private sector need to take collective action to address the world's energy and environmental crisis. Steps are already being taken in that direction. For example, the EU wants 55% of all plastic to be recycled by 2030 and for member states to reduce the use of plastic bags per person from 90 a year to 40 by 2026.
We are building smarter homes and smarter cities. Solar and wind energy are making major strides. Emerging evidence suggests off-grid solar electricity reaches about 141 million people in the developing world (IRENA 2018). Energy-efficient appliances are becoming the new development trend, as is building nearly zero-energy buildings. Costs for onshore wind, solar PV, and lithium-ion batteries have all fallen faster than many industry watchers anticipated. Car-sharing services save millions of tons of carbon in Europe and the United States by making vehicle ownership more efficient and electric vehicles are becoming increasingly affordable due to the plummeting battery costs. Of the 16 billion rides taken in 2017 globally, two-thirds were handled by Uber, China's Didi, and Southeast Asia's Grab. Adding India's Ola, Go-Jek in Southeast Asia, and Careem in the Middle East, Asia alone took 70% of all ride-hailing trips in 2017. (ABI Research)
Smart meters and thermostats are current examples of smart home technology. The water treatment industry remains prosperous, as does the recycling industry. Recycling plants are implementing Machine Learning and robotics to streamline and increase the efficiency of their processes.
A 2017 Seedstars World Competition winner, qAIRa, developed drones equipped with sensors to monitor air contamination such as toxic gases and dust. qAIRa also creates maps of contamination distribution. The qAIRa team works towards achieving the democratization of air quality to tackle the problem of air pollution and contamination. This, for instance, is an example of a powerful expansion of drone technology into the public sphere.
Access to Affordable, Reliable, Sustainable and Modern Energy for All?
According to The Energy Progress Report, the world is currently not on track to meet Sustainable Development Goal 7 (SDG7), which calls for ensuring "access to affordable, reliable, sustainable and modern energy for all" by 2030 and current progress falls short on all four of the SDG7 targets.
The Cleantech sector can increasingly play a role in moving towards SDG7 by catalyzing the uptake of off-grid solar solutions, rapid deployment of clean cooking fuels and technologies, and other innovative Cleantech solutions.
Regardless of the challenging situations in the emerging economies, in 2016, renewable energy investments in emerging markets overtook investments in developed countries for the first time ever. In Latin America, for example, Mexico increased investments by 810 percent, Argentina by 777 percent, Chile by 55 percent, Peru by 66 percent, and Costa Rica by 31 percent. As recently as 2015, Costa Rica subsisted on total renewable energy for 75 days, and the newly elected president declared the country would become the first carbon-neutral country by 2021.
Notwithstanding the challenges or failures of individual companies, Cleantech is not going anywhere. As the overall investment grows, renewable energy will become even more efficient and affordable, thanks to greater scale and innovation.