One local winner will move on to the Regional Stage and compete for a spot at the Grand Finale and the mainprize of USD 500K in equity investment. The Online Seedstars Kyiv pitching event will be broadcasted online on the Seedstars Facebook event page.

The event is supported by Luminate, a global philanthropic organisation focused on empowering people and institutions to work together to build just and fair societies.
Luminate supports innovative and courageous organisations and entrepreneurs around the world, and advocates for the policies and actions that will drive change across four impact areas: Civic Empowerment, Data & Digital Rights, Financial Transparency, and Independent Media.
"We see an opportunity to develop the entrepreneurial tech sector further and to increase the understanding and role of data and digital rights in the region. CEE has made major progress in the open data movement, which inspired a lot of new startups, and we invested in all those processes. Now we work to ensure that when new technology that influences decision-making is developed – such as AI – there is a clear understanding of the need to take into account people's rights", states Olena Boytsun, Investment Director for Central and Eastern Europe at Luminate.
Luminate has been supporting various activities for entrepreneurs in CEE in the past years including co-organisation of Seedstars Regional Summit in CEE, Civic Tech Workshop designed to bring together the most active players in civic tech field in the region, the series of Seedstars local events in Ukraine and across the CEE region, 1991 Civic Tech Center, Digital Threats to Democracy Working Group in partnership with the Aspen Institute Kyiv.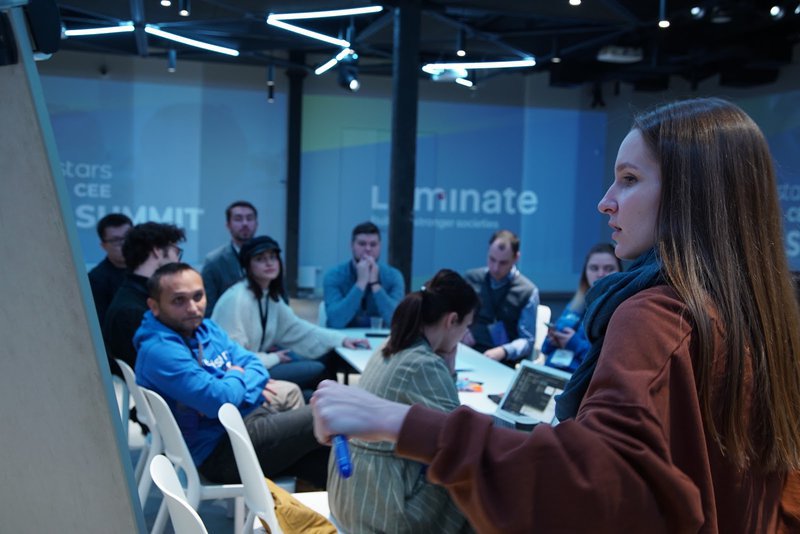 In Ukraine, five startups have made it to the pitching stage and will compete for the title of the best Ukrainian startup and a pass to the next competition level. One winner will be selected to join the regional Online Seedstars CEE event taking place in winter 2021. The participants of the Online Seedstars Kyiv Competition 2020/21 are the following:
For more updates and to watch the livestream, follow Seedstars on Facebook or add the event to your calendar.