Each year, at the global Seedstars Summit, we reveal the name of one startup that went through all the stages of the Seedstars World Competition and managed to convince the jury and global community that it is worth an investment of up to $500,000 in equity.
Six years, five countries (we've got two winners from the Philippines!), six solutions in education, finance, recruitment and agriculture – we decided to check on each of the winners and see how they are doing today.
2014
South Korea
Flitto
Founded in 2012 as a translation crowdsourcing platform, the company grew into an integrated solution that applies AI in translation, supports 25 languages and works with 300 thousand data assets daily. In 2017, the company reached 6 million users worldwide, and last year more than 10 million people in 173 countries became platform customers. Headquartered in South Korea, the company also has offices in China and Japan.
The Seedstars World Competition was not their only victory, and in 2018, the startup won the 2nd place in the Fenox Startup World Cup 2018 (USA). In June 2019, Flitto also managed to raise $23 M in IPO.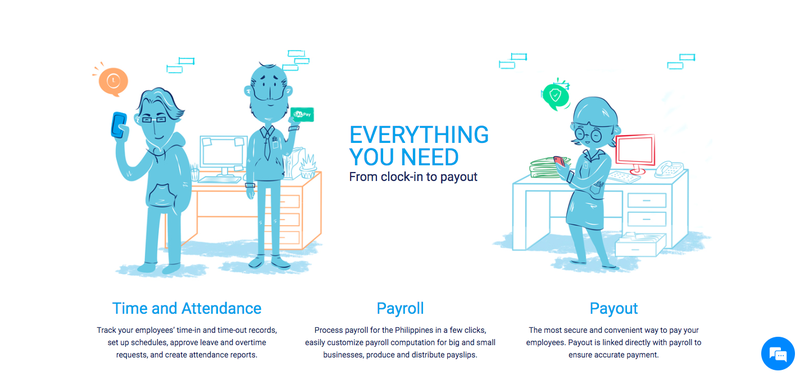 2015
The Philippines
Salarium
Salarium, a brainchild of Judah Hirsch, came to life in 2013 with the aim to make it easy for companies to manage and pay their employees. At the moment the startup won the Seedstars World, it had already had 200 companies using their solution. That year, they also launched SALPay App for Android and iOS, and soon after, the startup was endorsed by the Central Bank of the Philippines. It was a significant step for their growth and gave the company a new status in the market. As a result, the number of Salarium Payroll clients doubled in 2016 and reached 500 companies.
Last two years were also quite productive and successful for the team. The company raised $13.5m in ICO and added a new office in Cebu (the Philippines) to the map.
2016
South Africa
Giraffe
Giraffe is a fully-automated digital recruitment solution that gives medium-skilled job seekers access to opportunities for free and enables businesses to recruit high volumes of medium-skilled employees in a fast and efficient way.
For the moment, the company has one million candidates in their base and more than a thousand businesses using their platform to recruit staff. In the past, they partnered with UNICEF and IFC, a sister organization of the World Bank and member of the World Bank Group, to boost employment in the region. In 2016, the company was named one of 100 most inspiring social innovations using digital technology to drive social change around the world by Nominet Trust.
To date, Giraffe has raised over $500K in funding. Last year, they introduced an automated candidate voice screening. "Thanks to it, the companies can listen to how candidates express themselves and be able to use that knowledge in making better decisions in the recruitment process", says Anish Shivdasani, CEO of Giraffe.
2017
The Philippines
Acudeen Technologies, Inc.
With headquarters in Singapore and offices in Myanmar and the Philippines, Acudeen is on its mission to accelerate the growth of SMEs in Southeast Asia through technology and alternative finance.
The startup was born in 2016, and in its very first year it managed to create some buzz and not only win the Seesdtars World competition but come first at other prestigious startup contests like YES Startup Summit and Tech Asia Tokyo Startup Arena.
In 2017, the company signed a partnership with Rizal MicroBank (a subsidiary of RCBC). Also, Acudeen made a big shift towards blockchain and in 2018, and announced a sold-out of its digital token offering and raised up to $35 million. This wasn't the only success for the startup that year, as they also signed a deal with IBM to develop Assetchain, a decentralized marketplace helping businesses to use movable assets as collateral and get immediate financing from investors.
Today, the company manages the financial operations for more than 1, 000 SMEs worth over $80+ million.
2018
Ghana
AgroCenta
Agrocenta was founded in 2015 by Francis Obirikorang and Michael K. Ocansey to solve two critical issues smallholder farmers face in Ghana – access to market and access to finance.
They developed an online platform that connects the smallholder farmers (farms operating with less than two hectares of land) in the staple food (rice, maize, millet, and soybean) value chain to a wider online market to trade. Agrocenta ensures farmers are paid fair prices for their commodities and also allows them to sell in bulk. Those farmers also gain access to capital and information regarding best farming practices.
Along with the victory at the global Seedstars Summit 2018, the startup was backed by the GSMA Ecosystem Accelerator and received around US$250,000 in funding.
"Seedstars Summit has been phenomenal. It has put AgroCenta on a pedestal and in the spotlight of a huge community in Africa. The experience after the Summit has been amazing: we received a lot of proposals from potential investors, partners and other service providers keen on working with us for growth and expansion", says Francis in one of his interviews.
Today, the company serves 15 communities spread out in four regions within Ghana, with more than 46,000 individual farmers registered on the platform.
2019
Argentina
Blended
Founded almost six years ago, Blended, an integrated communication platform for schools, became one of the hottest startups in Argentina. It's founders Federico Hernandez and Nicolas Gimenez believe in the power of education to make this world a better place, especially if it's combined with technology. The Blended team is based in Buenos Aires and counts for 20 employees passionate about transforming education.
To date, the platform has more than 150.000 users in Latin America and helps ensure smooth communication between school administration, teachers and parents.
"We have an NPS score which gathers feedback from our clients, and we've received more than 85% satisfaction rate. Now parents feel that they have control over their communication with schools, and schools see parents engaging with the product; thus creating better relations between parents and the school staff", says Federico in his interview with Seedstars.
2020
Russia
StudyFree
In 2020, Daria Kroshkina, founder and CEO of StudyFree became a winner of the Seedstars World Competition 2020. She is the first founder and female CEO from the CEE region to get the title of the Global Winner.
StudyFree is an online platform that helps students get admitted to universities worldwide with full financing. The startup is making international education accessible for everyone and is saving 1-2 years on the college application and $100k on tuition fees and living.
Daria has grown her company from $300 initial revenue to a monthly turnover of $60,000 in just 18 months. Now her business is serving 400,000 students from 108 countries.
So, who will make history this year and join the list of the Seedstars Global Winners in 2021?