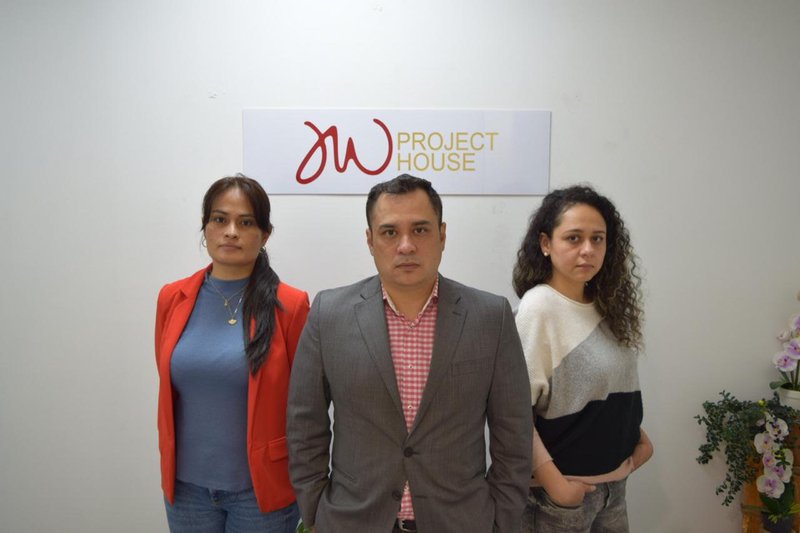 We had the chance to interview TÓTAL Report, a Colombian Regtech (regulatory technology) company, who told us a bit about their digital product and shared its experience on the program.
With more than 70 active clients in the Colombian market, TÓTAL Report expects to expand to Chile, Mexico, or Panama in the near future. Let's discover more about its business model and development plans.
What is TÓTAL Report and what are its benefits?
TÓTAL Report is a regulatory information control software that provides a processing and reporting module. It's an efficient and complete tool that allows for the preparation, consolidation, and transmission of compliance processes (The Superintendency of Corporations, tax authorities, credit bureau, etc.) Currently, the company is recognized in the market as Regtech for regulatory reporting, specifically in the Colombian financial sector.
What is your added value? Why do customers choose your product?
We currently have more than 70 clients in the Colombian market (Colombian banks, finance institutions, and insurance companies), which means that when a new regulation is released, we can distribute these costs among all our clients. We validate and review the favorable costs for all companies, and therefore we can leverage on economies of scale.
What are your biggest achievements so far?
Latest technology in software regulation in the Colombian market.
+70 active clients.
+6000 transmitted regulatory formats for compliance purposes.
What are the cities where TÓTAL Report is currently operating?
We are active in major Colombian cities such as Medellín, Cali, Manizales, Pereira, Bogotá and Bucaramanga
In which countries would you like to expand your business?
Chile, Mexico, and Panama are our three target countries, and also, for market partners, we are looking at the UK and Chile.
What are your key learnings from the first month of the Expansion Program, 2020
The experience has been excellent. It has led us to push ourselves in terms of achieving all the milestones.
The mentors have also supported and guided us to streamline some processes that perhaps we put aside or didn't take care of from the beginning. The Expansion Program has accelerated the growth speed of our company and encouraged us to move faster towards our goals. We have gained knowledge about the markets in which we operate and now we have a fresh perspective on internationalization and how to go about it, which differs from the perspective we initially had.
What do you expect from the Expansion Program?
We are working to reach product-market fit in our target expansion countries, determine the possibilities and capabilities of introducing our product, and of course, complete our first sale.
What advice would you give to other companies that would like to apply to the next batch of the Expansion Program?
Make sure you set aside enough time to attend ALL of the sessions and complete the proposed tasks; you will benefit from them a lot.
El primer mes del Programa de Expansión de Negocios Digitales en Colombia organizado por Seedstars junto a MinTIC y APPS.CO, está por terminar su primer mes y queremos presentarles una de las empresas participantes y más prometedoras de este año.
Tuvimos la oportunidad de entrevistar a TÓTAL Report, empresa RegTech (Tecnología Regulatoria), y así conocer su producto digital y su experiencia en el programa.
Con más de 70 clientes activos en el mercado colombiano, TÓTAL Report espera expandirse a Chile, México, o Panamá. A continuación descubran un poco más de su modelo de negocio y sus planes de desarrollo.
¿Describe TÓTAL Report y cuéntanos los beneficios?
TÓTAL Report es un software de control de informacion regulatoria en Colombia, trae consigo un módulo de procesamiento para reportes haciendo de ésta una herramienta completa, compacta y efectiva en la preparación, consolidación y transmisión de información a los entes de control y seguimiento (Superfinanciera, UIAF, FATCA, DIAN, entre otros). Hoy en día, TÓTAL Report es reconocida en el mercado como una Regtech exclusiva para reportería regulatoria especialmente en entidades del sector financiero colombiano.
¿Cuál es el factor diferenciador de TÓTAL Report? ¿Por qué las personas o empresas eligen este producto digital?
Tenemos actualmente más de 70 clientes en el mercado colombiano (bancos, compañías de financiamiento, entidades de seguros). Esto hace que cuando nosotros aplicamos una nueva regulación podemos distribuir estos costos entre todos los clientes, entonces la adopción de una nueva regulación se vuelve algo menos traumático pues nosotros ya hemos validado y revisado los costos los cuales son favorables para todas estas entidades al tener economías de escala.
Logros o cifras más relevantes de TÓTAL Report:
Última tecnología en información regulatoria en el mercado colombiano.
+70 clientes activos.
En un año pueden transmitirse hasta 6000 formatos regulatorios de los exigidos por los entes de control.
¿En qué países o ciudades TÓTAL Report está operando actualmente?
Ciudades principales: Medellín, Cali, Manizales, Pereira, Bogotá y Bucaramanga.
¿A qué países les gustaría expandir su negocio?
Chile, México y Panamá son nuestros tres países objetivos para el posicionamiento del producto. Y en cuanto aliados en el mercado: UK y Chile.
Vas a completar un mes en el programa de Expansión de Negocios Digitales, cuéntanos algunas experiencias o aprendizajes de este mes.
La experiencia ha sido excelente pues nos ha llevado a exigirnos mucho en cuanto al cumplimiento de cada uno de los hitos. Los mentores nos han acompañado y nos han llevado a que aceleremos algunos procesos que tal vez teníamos definidos para momentos diferentes, pero pues esto ha acelerado el proceso y los resultados obtenidos.
Hemos aprendido sobre mercados y hemos cambiado la idea que cada uno tenía sobre expansión internacional.
¿Qué esperas del programa de Expansión de Negocios Digitales?
Esperamos lograr posicionar nuestro mercado objetivo en un país específico, determinar exactamente en ese país cuáles son las posibilidades, capacidades y hacer una venta.
¿Qué recomendaciones o consejos le darías a otras empresas que jamás han aplicado a este programa?
Hay que tener un equipo humano disponible y dispuesto para todas las asesorías, tareas y objetivos trazados.
Aprovechar al máximo el proceso. A veces es difícil salirse del día a día para atender a cada una de las sesiones, pero es muy importante para así lograr el mayor beneficio.