A week before the official end of the program looks like a good moment to look back and muse over the whole experience that brought a bunch of people together over the last 3 months in Astana, Kazakhstan.
Have you ever been to Astana? You would be surprised. Sky-high glass buildings, newly built smart quarters with entrances by a fingerprint scan, huge Expo area - firstly, a venue for the biggest Exposition "Future of Energy" with 101 countries participating, now - a headquarter of innovation in Kazakhstan. And the glass ball - now a museum of energy - is among the first things you see on your way from the airport.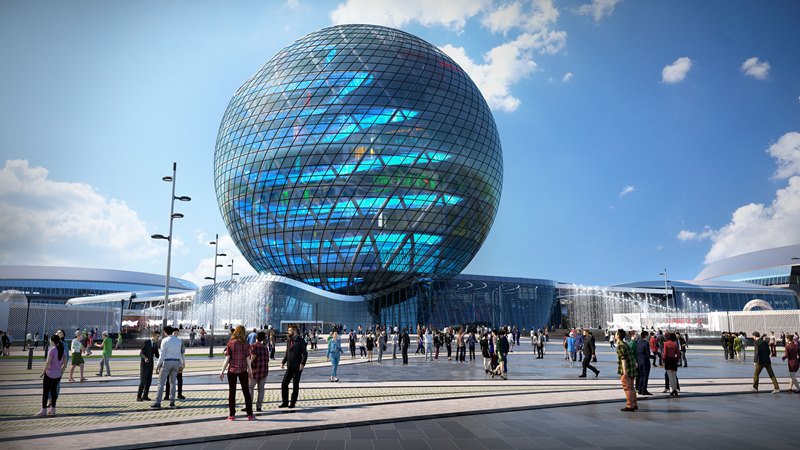 "Nur Alem" Povilion, Source: Expo 2017 official website
Spaces at Expo zone are starting to be used by organizations aimed at the development of all kinds: AIFC (Astana International Finance Center), Astana Hub, and many more to come.
No wonder Fintech Stars coworking ended up in this area. So this finally brings me to the main topic of this post (since architectural & cultural city tours would need a separate article) - the fintech-focused acceleration program, realized in partnership with AIFC, Seedstars and with the support of local partner Most Incubator.
AIFC - Astana International Financial Center, an organization that embraces forward-thinking initiatives to make a new reality possible - let's put it this way - they are creating a "Delaware" in Kazakhstan.
"AIFC operates within a special legal regime based on Common Law, which regulates the legal relationships between AIFC participants and third parties and is aimed at the development of the financial market."
The more information available here, but in a nutshell, local and international companies, when registering under AIFC, get an internationally acclaimed legal entity, banking services, employment services, tax benefits and even a coworking. The structure includes AIFC Court, Arbitration Center, Bureau for Continuing Professional Development, AIFC Authority, Expat Center, as well as an International Exchange.
One of the departments of AIFC - AIFC FinTech Hub is focusing on developing the fintech sector of the market and stimulating the growth of sector-specific companies.
Fintech Stars acceleration program is one practical step contributing to this goal. Bringing together local partners and an international player with expertise in the region like Seedstars, builds a complete entity to fulfill these objectives:
To support local companies in expansion;
To simplify local market penetration for international companies;
To get companies ready for growth.
The selection criteria included having a working product, monthly MRR starting with $5,000 and a scalable model. Each participant received $20,000 investment, coworking, individualized mentorship program, access to Seedstars, AIFC, Most resources and events, registration support and tailored support from the faculty.
So we formed a Star batch of 8 companies: 4 from Kazakhstan, 1 from Russia, 1 from Ukraine, 1 from Georgia and 1 from Switzerland.
SmartPay: Online Payments and Smartphone Cash register service for SME
Ules: P2P lending platform
QuickCash: Credit scoring and underwriting platform
Panda Money: Mobile bank for kids that teaches financial literacy
During the course of the program we worked around a few formats:
On-the-ground program with local and international mentors (that includes fintech-specific and topic-specific workshops and webinars), weekly 1:1 sessions with EIR Taras Volobuiev and Seedstars faculty, and intensive bootcamps - our favourite.
During the on-the-ground program, we had local entrepreneurs, corporate managers and topic experts joining. Teams got a chance to meet Beeline, Wallet Factory, AIFC BCPD, Wooppay, Startup Wise Guys, Seedstars, SDK Finance, Credit24, MasterCard, KPMG, and Deloitte.
The bootcamp is a combination of formats that becomes an intense 2-3 days with fly-in mentors. The usual bootcamp day would start around 9 am with 2-3 workshops, proceeding to 1:1 session for the whole second part of the day. These 1:1 sessions continued to the most productive since every team gets tailored advice and feedback on their product and any specific questions they may have.
For the first Bootcamp, we had Eveline Buchatskiy, Managing Partner at One Way Ventures, Marvin Liao, Partner at 500 Startups and Charlie Graham-Brown, CIO at Seedstars talking about KPI Dashboard, Customer Acquisition Channels, and Scaling.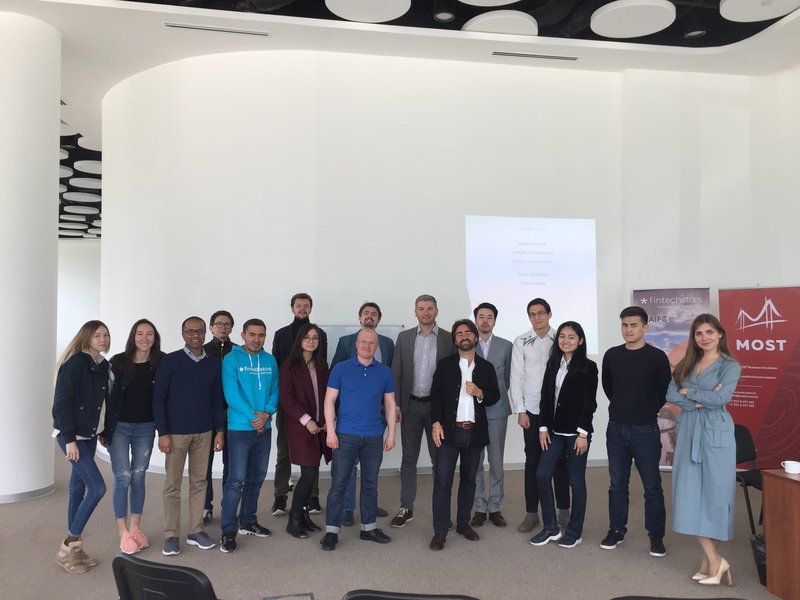 Fintech Stars Batch and mentors at Bootcamp 2, Source: Fintech Stars archive
During the 2d Bootcamp, targeting "Marketing & Traction" we had an in-depth introduction to performance marketing by Bas Godska, Founder at Acrobator.com, Mangala Karunaratne, Founder at Calcey Technologies, talking about Digital Product Design, Tomas Ruta, Growth Mentor at Google, sharing insights on B2B Sales, Robbie Bouschery, MD at Pirate Summit, giving an overview of the European market and penetration strategies, and Kseniya Negrutsa, consulting the teams on email marketing during the 1:1 sessions.
Mariam Rusishvili, founder of QuickCash, pitching during the pitching event in the framework of Bootcamp 3, Source: Fintech Stars archive
For the 3d bootcamp, aimed at "Fundraising Preparations" we had VC partners, family offices and growth mentors - Paul Ark, Partner at Digital Ventures, Adi Levanon, VC investor (previously with Symmetric Ventures), Elias Ghanem, and Christian Renner, sharing insights during the 1:1s, as well as Fredrik Andersson, Investment Manager at Seedstars.
We even had an impromptu Bootcamp in Almaty, meeting banks and telecoms, like QazKom, Mastercard, Kcell, Credit Bureau, Insurance companies, followed by a group retreat in the mountains. As you can see, we were pretty happy with the trip.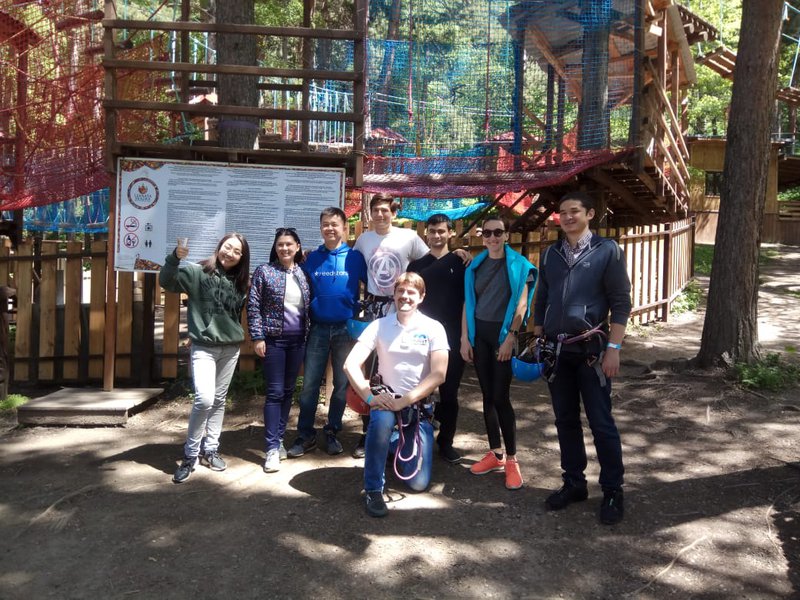 Some of Fintech Stars batch at the mountain retreat after Almaty Bootcamp., Source: Fintech Stars archive
The best thing here is when mentors leave with such a positive experience they've been through and stay open, keep sharing their knowledge with the teams even after the program is over - those connections and network is one of the key outcomes of the program.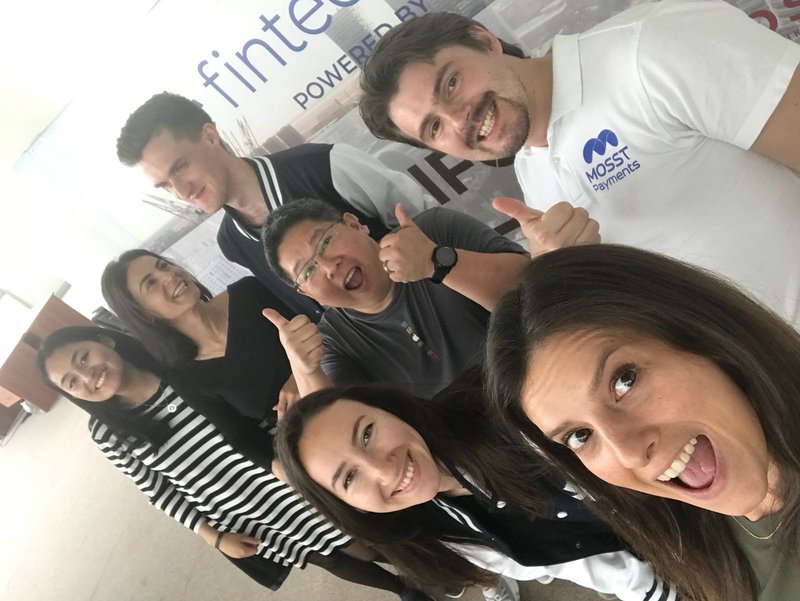 Bootcamp 3 mentors (Adi Levanon, Paul Ark and Fredrik Andersson) and some batch teams, Source: Fintech Stars archive
The amazing international mentors, who joined us during the course of the program, really helped the teams in the perspective of building global businesses and scaling operations. On the other hand, the other focus that we had was in introducing companies to local corporate players and helping them searching for right partnerships to launch a business on the local market. Personal in-depth meetings are surely the best way to do that. Batch teams ended up having access to all the major banks and telecommunication companies that are open to partnerships with innovative businesses.
We had our Demo Day just 1,5 weeks ago. All the founders did a great job presenting their products on stage in the framework of Astana Finance Days - a 4-days conference framing the official launch of AIFC and embracing a number of topic-specific forums: Global Finance Forum, Astana Islamic Economy Forum, Green Growth Forum, AIFC Law Conference and Eurasian Cooperation.
Apart from the pitching, we held a panel discussion on Fintech ambition of Kazakhstan and walked through the initiatives around the world with Assel Zhanassova (AIFC), Enis Hulli (500 Startups), Hussein Kanji (Hoxton Ventures) and Askar Zhambakin (Advisor to Deputy Prime Minister of Kazakhstan). Though one of the main focuses of the Demo Day were 1:1 meetings with investors joining the event - 500 Startups, Hoxton Ventures, Bayterek Fund, Kazyna Capital, Verny Capital, GVA, Venture Club, and private investors.
One of the teams, Otbasy, got a special prize as the "The Seedstars Hustler" granting them tickets to Seedstars Regional and World Summits taking place in Kyiv and Lusanne, totally covered by Seedstars. Though each of the teams is welcome to join Summits as program alumni.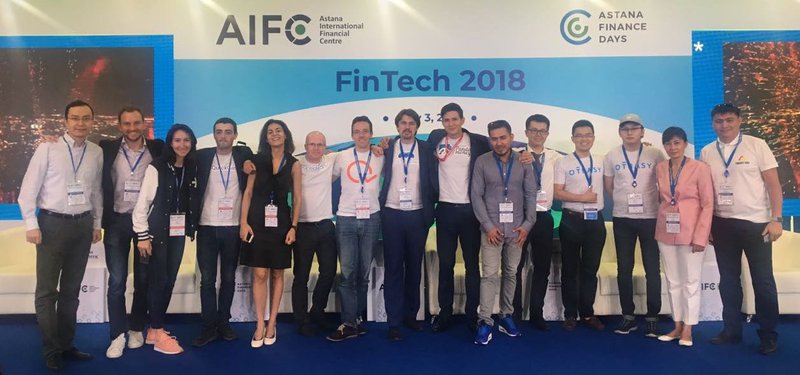 Fintech Stars batch after the Demo Day wrap up on July 3, Source: Fintech Stars archive
Though the most intensive part was over and we finally stopped bugging the teams with pitch practices and deck alterations, we didn't end the program with Demo Day. Now it is the follow-up stage, identifying next steps during the 1:1s and elaborating implementation plan.
The batch teams are now portfolio companies that have access to Seedstars resources and network. And they still have some leads and agreements to push forward. For example, within the course of the program, Mosst Cash got preliminary agreements with Beeline, Forte Bank, Alfa Bank, and Halyk Bank. Panda Money is pursuing an agreement with Beeline to launch a product in Kazakhstan. Ules is implementing an exclusive contract with one of the major telcos for a lending service within the app. QuickCheck launched a product on a local market within a month from the start of the program. Otbasy focused on scaling the global product to South East Asia - an invoice financing marketplace for Islamic model, which started as a platform for non-purpose loans for family businesses.
---
And this is what our teams have to say: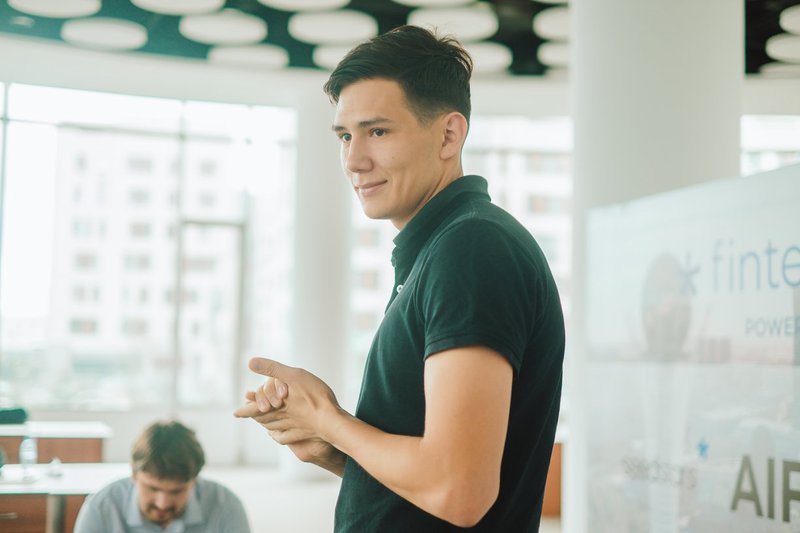 Andrey Krasnopeev, CBDO @ Panda Money (Russia):, Source: Fintech Stars archive
"During the acceleration program, we got the support of international experts, gained experience in the industry and ideas for the future development of the project. With the help of Seedstars we build our network in Kazakhstan market."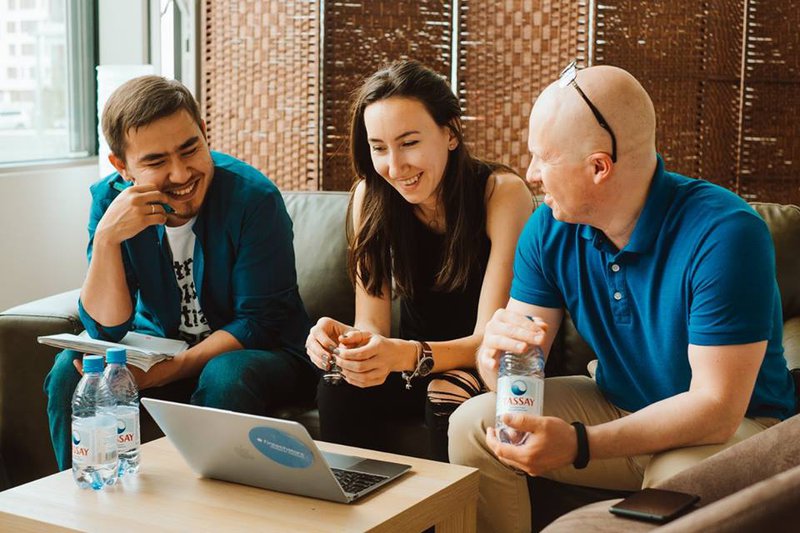 Aset Kasenbayev, Executive Director @ Ules (Kazakhstan), Source: Fintech Stars archive
"The acceleration program from Seedstars to Ules was the first of its kind.
Accelerator gave us, first of all, deeper specialized knowledge. In addition, we received communications, networking, class PR (thanks to AIFC and Most business incubator). We got the knowledge about the pitfalls of the venture market and about investments, in-depth knowledge about metrics, well, and excellent feedback on the project from all the guys involved and it really worked really cool.
During the accelerating program, we presented the project to large local and international venture funds, and as a result, we hope to attract up to $ 500K in the project already this year.
We also met and developed a joint project with one of the major international companies (we will officially announce the launch within two months).
To sum up, the Seedstars acceleration program is valuable for start-ups as a community and a family. It gives a new impetus, charges with competitive spirit."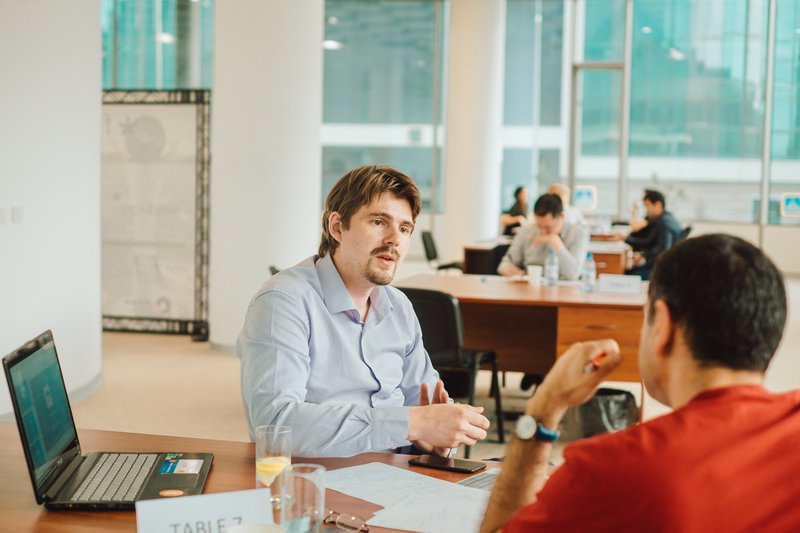 Ivan Makarenko, CPO @ Mosst Cash (Ukraine), Source: Fintech Stars archive
"In fact, for me personally this was the first such program that could combine not only theory, but also practical communication with mentors and potential investors, with companies that are interested in new solutions and partnership with young teams that can improve or offer them new services.
I'm delighted that the organizers literally pulled out and looked for the right people from businesses for such meetings. They were always ready to help and really dug into the start-up, understood and helped be it the change of the business model or the vector and focus of the company.
You can't deny that offline is offline, and without it I'm sure the effectiveness of each team would be much lower. Essentially, the teams became coaches to each other as well, sharing their experience and helping each other, making each product better.."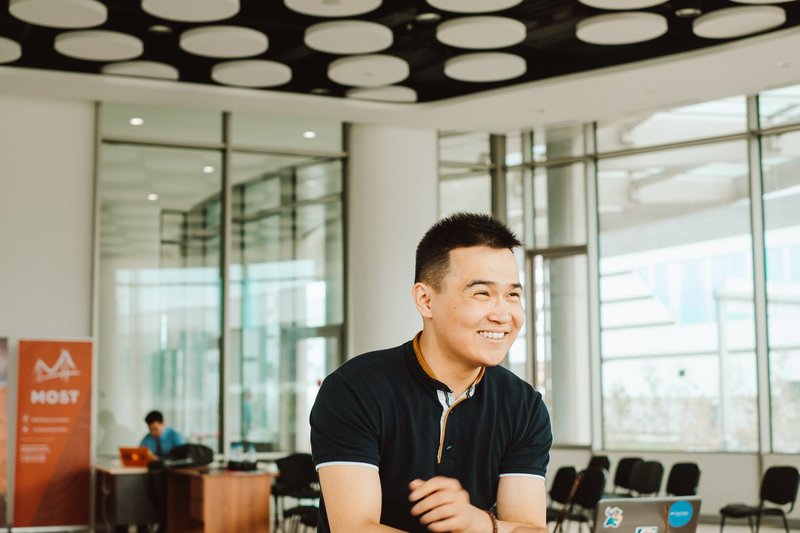 Bakytzhan Dos, CEO & Co-founder @ Otbasy (Kazakhstan), Source: Fintech Stars archive
"We are proud to be part of the Seedstars Worldwide Family. Their Global network and unique business tracking methodology upgraded us. "1+1 = 111" – it is all about Seedstars."
---
Every partner, and mentor, and team member shaped this program and we're extremely thankful and happy to share this path!
This was such an intense, fast-paced experience that is rushing through so fast you realize it only when it's already behind.
As one of our teams said, it's like the best camp ever. It's great that we don't say goodbye, we're just switching to the model when you've grown out of living with your brother but reunite during the holidays instead.
Looking forwarding to reunions in Seedstars Family!
---
Apply to the Online Seedstars World Competition 2020/21 and compete to be one of the 10 startups selected for a USD 50K growth program investment with a Global Winner getting up to USD 500K in investment.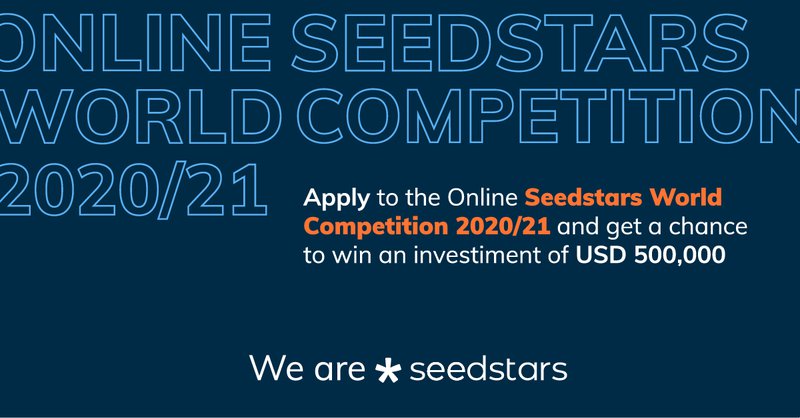 ---