According to a first evaluation by the International Labor Organization(ILO), it is estimated that between 5.3 and 24.7 million people could lose their jobs. As a comparison, the 2008-2009 global financial crisis resulted in an increase in global unemployment of 22 million.
It would be unrealistic to give only a point of view full of good news because we know that it is not so. Crises always affect some more than others; we cannot put a bandage on and ignore this reality. On the other hand, we also can't stop spreading the good news and opportunities that exist.
Regardless of the city, we are in, let's activate ourselves and promote our sense of solidarity because in difficult times it is vital to support each other. We can do this through conscious actions, respecting social isolation, and even participating in local or in international donation funds, such as the World Health Organization. Every action counts.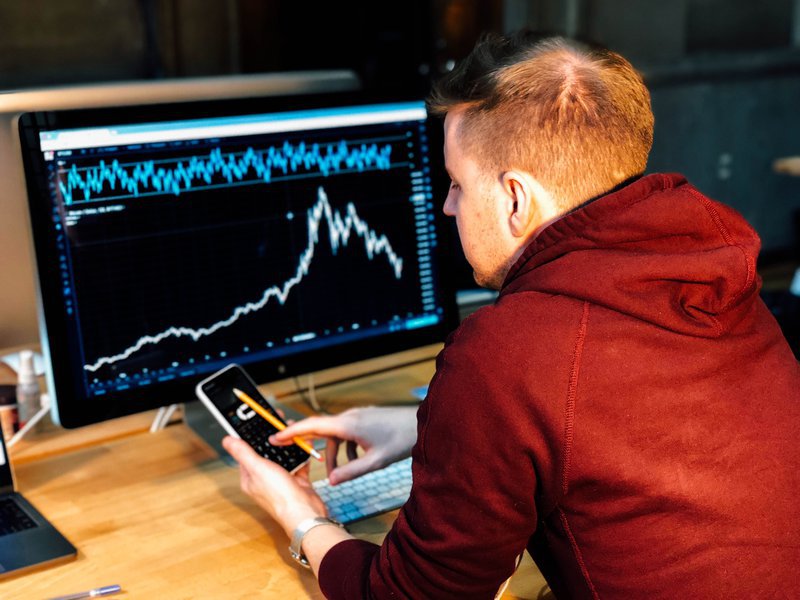 What has happened so far?
According to ILO Monitor 2nd edition: COVID-19 and the world of work, talking about regional differences, "the share of employment in at-risk sectors varies from 26.4 per cent in Africa to 43.2 per cent in the Americas".
In fact, Africa and other regions have big shares of informality with lower levels of social protection coverage. Which is extremely worrying as COVID-19 is spreading rapidly in several developing countries.
As said by the ILO, in emerging markets "the nexus between informality, weak capacity and high-density populations poses severe health and economic challenges for governments".
Moreover, ILO's sectoral analysis confirmed a higher inequality situation which affects workers who were already low-wage and with less or non-access to social protection coverage.
So far, until April 2020, "around 2 billion people work informally and most of them in emerging and developing countries."
What did we do back in 2008-2009?
Guy Ryder, Director-General of the ILO, explains that "in 2008, thanks to the fact that the world made a common front in the face of the consequences of the global financial crisis, the worst was avoided". Referring to the situation we are experiencing through COVID-19, he says it will require united leadership and determination. Therefore, the key factors are common front, leadership and determination.
How can your company act in this situation?
International labour standards provide a proven basis for policy responses that focus on sustainable and equitable recovery. Among those indicated in the article of the United Nations, we can highlight the following:
Guarantee social protection through existing schemes and / or ad-hoc payments for workers, including informal, casual, seasonal and migrant workers, and independent workers. Examples: access to unemployment benefits, social assistance and public employment programs.
Create job retention programs, which include short work arrangements and other temporary supports for companies. Example: wage subsidies.
Granting of paid leave and extension of existing rights to workers and training license, subsidies and related plans.
When the world goes remote
The Home Office has been applied since the '90s in the state of California, one of the pioneers, proving that it increased productivity and reduced costs. Although it is true that many companies have applied for the home office since then, there are also others that have not.
In the study carried out by Citrix, "The Digital Worker in 2019", which was carried out with 800 people from Mexico, Colombia, Brazil, Argentina, Peru and Chile, 61% of the respondents indicated that they are not allowed to work remotely, while 39% said there were.
In addition, the same study mentions the greatest advantages of the Home Office:
40% of digital workers believe that the greatest advantage of remote work is the balance between personal and professional life
32% believe that the second main benefit is spending less time in public transport
16% believe that is best for concentration and creativity
It is clear that there are benefits offered by remote work, but it is also a reality that not all work can be done in this way. In this article, we share with you opportunities for remote work as well as talk about technology and entrepreneurship.
It is an ideal time to see technology as a tool to train ourselves in addition to applying to different positions, testing working remotely and expanding our horizon.
You can review here the remote job opportunities that are available on Get On Board.
Should you reduce wages?
This is a crucial question these days. Many startups and companies in Latam are abiding by measures of social isolation and state of emergency. In this framework, to avoid layoffs, some are making salary reductions of 30% and others are applying compensable leave to their workers. It is here that the most difficult question comes: what option should I take as a decision-maker for my company?"
To find answers and advice about the options, in addition to understanding the context objectively, we talked with people from related sectors to get their opinions.
Advice from HR experts and CEOs
Job Opportunities in these times - Get On Board
Get On Board is a platform that allows you to easily apply for selected jobs in startups and in technology companies around the world. In addition, it is one of the two Spanish-speaking startups selected by 500 in the "500 Startups San Francisco Seed Program".
In our talk with Sergio Nouvel, founder and CEO of Get On Board, he comments that because of COVID-19 in San Francisco (US) there is a certain reduction in the regular investors' activities. Thus, a slightly more conservative position can be seen, in an environment that used to be more dynamic.
How are startups in this situation?
Two groups can be seen in general lines, according to Sergio:
Liquidity-less startups. They are trying to keep the light, for example from the mobility and travel industries, whose sectors are the most affected. Many of them could pivot, discover new ways to generate business and others, unfortunately, will end up closing.
Good liquidity startups. They have just received cash and are in a good position, moving forward. Examples: health startups, remote work and home entertainment.
Certainly, whatever the group or the categorisation that can be put to business, we agree that for the majority there is a strong disruption.
So what are the actions to take? There can be many recommendations and tools so let's go to specific topics. According to Sergio's opinion, the options can be summarized as:
Pivot: Several startups that perform face-to-face services, such as a startup that provides childcare, are making new online content channels for their same audience. Others are temporarily opening consulting businesses, an option to survive.
Looking for more investment may be an option but it becomes more complex in these times.
And the companies? Companies are focused on trying to survive while working in a modality that perhaps they were not used to: remotely. Depending on how digitised they are, many will have to streamline their adaptation processes.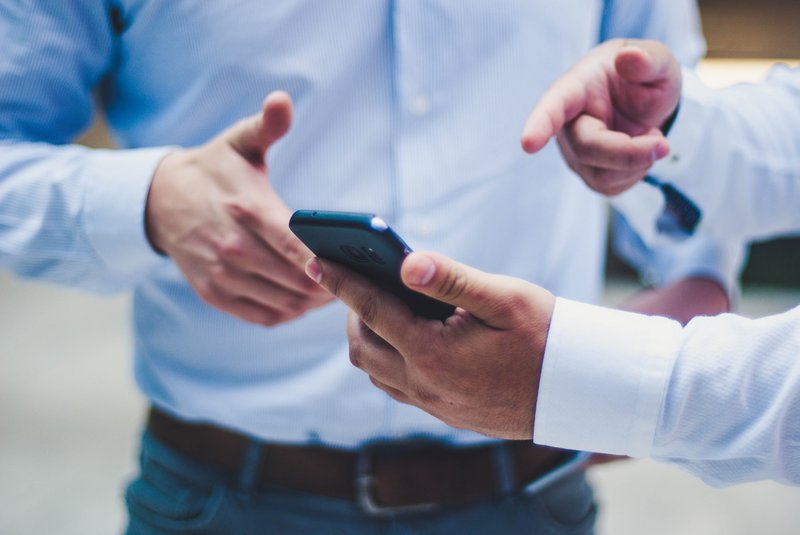 Recommendations for entrepreneurs in moments of low liquidity?
We recommend the article by Paul Graham from Ycombinator, which itself tells us "you can always find something in the world of consulting," says Sergio.
It's ok to do a little consulting-type work at first. Startups usually have to do something weird at first. But remember that ramen profitability is not the destination. A startup's destination is to grow really big; 'Ramen Profitability' is a trick for not dying en route. Paul Graham, YCombinator
For startups with cash, go into liquidity protection mode. "No startup goes bankrupt because of its business model, but because it runs out of money," says Sergio.
Important questions to ask ourselves here as entrepreneurs:
How to endure the gale by reducing burning money?
Can we see any hidden opportunity?
Focus on the runway.
For startups with cash, adopt the position of "building the future". You should order internally, build in the long term instead of responding quickly to the current situation, making internal and external processes more efficient. Do not freeze everything, the activity may decrease but it is time to "put the house in order".
In Get On Board, Sergio comments that they are putting more efforts into:
Internally improving the product: the culture of documentation of processes and knowledge.
Ensuring the emotional state of the team.
Preparing integrations with other applications.
Good news for all startups and companies reading this article: on Get On Board you will be able to publish free of charge all remote jobs you are offering here!
Adaptations in Human Resources - HR Talks Latin America
We spoke with Raúl Lavado, Founder of HR Talks Latin America. With more than 9 years of experience in Human Resources, he shares with us his perspectives and advice from the startup and business sector in Peru and Ecuador.
Startups. What actions should startups mainly do? They should deal with clients so that at the end of the quarantine period they can resume or maintain relationships, while internally securing and adjusting the income model. In addition, they should accommodate the payment chain to ensure business continuity.
With HR Talks Latin America they have a great presence in Ecuador and Peru, where the majority of salaries are for contracting services. Therefore, there is no reduction in wages, but rather a decrease in personnel and/or work time. For example, if you are in a sales team and you have previously worked 8 hours/day, you could now work up to 4 hours, depending on the workload.
"Now is when we see the strengths and forms of business in addition to reassessing what they are doing", confirms Raúl Lavado about the current situation of startups.
Big companies. What implementations of decisions are being made? In the Human Resources area, they are creating a Workforce Planning position within the compensation area. There is a re-evaluation of skills and the vase activity is to elaborate a technical study of how many people you need according to the business model you have.
On the other hand, he comments that it is vital to emphasize to companies that they cannot count days not worked due to COVID-19 as vacation days. He also highlights that there are companies such as La Lucha and San Antonio that have provided food and implemented action plans for their workers before the COVID-19 crisis.
Another interesting case that he shares with us is in the area of ​​design of financial products for banks. There are several implementations in this regard to further combine the skills of every staff member and promote a multidisciplinary culture.
"From startups to large companies, the issue of re-skill is crucial in these times," says Raúl Lavado. "Business resilience is now being tested."
Business digitisation - 4 Punto Cero
Companies like 4 Punto Cero (which provides customised electronic invoicing solutions) such as e-commerce integrations companies, are on the wave of helping other companies jump in to the digitalisation wave as soon as it's needed, optimising times and providing value-added solutions to both end customers and the supplier.
Jorge Ventura, founder of 4 Punto Cero, comments on digital transformation and how complicated it is at the moment for companies that did not have it mapped. Summarising the case of Peru and other countries in Latin America: "there is still a way to go".
Taking this as an opportunity, now it's the time to jump on the digitalisation wave more than ever. If your company didn't have any brand awareness efforts or digital presence, there are some first steps you can take:
Analyse how your target audience is reacting to COVID-19 and update your buyer personas.
Re-do your marketing strategy.
Nurture your current leads and keep in touch with your clients.
Commit your team with your mission and build a digital community.
Source: Day 1 (El Comercio business supplement, March 23, 2020)
Team management in changing environments - Seedstars
In our conversation with Horatiu Ticau, Global People Operations Lead at Seedstars, about the measures several startups are taking, we know that they are reorganising their teams to avoid hiring new staff, for example.
Some advice and examples:
Communicate frequently with people in the organisation. Be transparent. We keep doing "Community Town Hall" meetings with all the teams at Seedstars to keep everyone informed of how the company is going, direct and transparent.
Communicating regularly also helps address people's anxiety. Give space for people to discuss the emotional impact this whole situation brings. At Seedstars, we have check-in calls every day during the quarantine to see how we are doing, if we have any bottlenecks and to keep human contact, similar to Daily Scrum Meetings.
Involve people in generating solutions. Don't keep them in the dark. As an example, we created a Startup Survival Guide built by the Latam team and in partnership with Platzi.
Remember that in crisis you show who you really are as a company. All of the nice things you said you stand for, mission, values and decision making you've preached so far will be put to test now.
Use the crisis as an opportunity. Take advantage of the momentum and urgency in the organisation to implement any organisation processes and rituals you planned, but never got to.
Make a list of roles that are critical in these periods such as the ones helping you generate revenues, reduce costs, and transition to online activities. Stick to the ones that are critical for your business success.
Opportunities: Where?
In the situation we live in we have entrepreneurs, startups and companies providing content for free. How? Through videoconferences, workshops and online broadcasts on social networks, we continue to grow together as a community.
We continue to constantly collect these opportunities to access products, perks and services to share it throughout LATAM. You can find it here on our landing page created exclusively to centralise all the great initiatives and job openings available:
Remember, together we are stronger!
Become part of the Seedstars community
Are you willing to enrich your network with valuable connections, gain new knowledge and become part of the global entrepreneurial network? If you are an early-stage startup, check the upcoming programs for startups, and explore partnership opportunities if you are a company representative.