2014: A perfect start for Flitto's integrated translation
Seedstars' main goal has always been to improve capacities of startups and entrepreneurs from emerging markets all over the world. The first winner of the Seedstars World competition, Simon Lee Flitto from Korea, is the perfect example. He founded Flitto to build a world where everybody would be able to understand every language. By creating an integrated crowdsourced translation platform that rocked the Summit in 2014 he made one of his biggest dreams come true.
How does Flitto work? Forget the automatic (and more or less precise) translation services currently offered – here, some real human beings take care of your request. You send your text, picture or even sound to Flitto and millions of users get notified.The community will then propose different translations amongst which the user will be able to choose the one he/she prefers. As an incentive, the selected translator will receive credits to be used on the online shop, donate or even convert into real money. Today's numbers are impressive: 7+ million users on the platform and more than 360,000 translations done.
2015: Salarium and two new prizes for OkHi and Green Energy
After the success of the first edition of the Seedstars Summit, two prizes were added to the Global prize: the Public and the Innovation prizes. The Global prize was granted to Salarium, a Philippines-based startup founded by Judah Z Hirsch, that aims at providing human resources services built specifically for the country. Their services include timekeeping and payroll in various and adapted ways. Today, more than 500 companies use their services.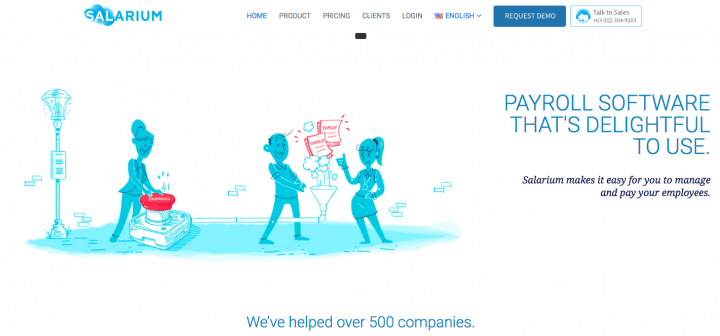 The Public prize was awarded to OkHi, founded in Kenya by Timbo. This startup relies on the sad reality that more than 50% of human beings have no address. This can have disastrous consequences (e.g. if they need an ambulance). OkHi's main aim is to provide a virtual address, simply by using maps and pictures. Today, they are also using their technology to provide services for delivery companies.
Finally, the Innovation prize was granted to Green Energy, founded by Mathias Dafur from Nigeria. The startup is an integrated investment vehicle, active in oil and gas.
2016: Giraffe, Slidebean and Eora 3D, three winners from three different continents + launch of Best Woman Entrepreneurship Prize
The 2016 Global prize was awarded to Giraffe, a south-African company, founded by Shafin Anwarsha, that promises to decrease cost and delay of recruitment by ten. How does it work? First, the employer chooses the skills he is looking for. Then, Giraffe will automatically select 7 applicants compatible with the demands of the client and arranges interviews. Today, well-known companies like Uber or Pizza Hut are using their service.
The Public prize was awarded to Slidebean, a startup from Costa Rica founded by Caya. Slidebean allows you to save time when preparing your presentation by providing automatic templates. More than 250,000 users created 4M+ slides using their services.
Eora 3D and its founder Rahul Koduri from Australia won the Innovation prize. Their product is a 3D high-precision scanning for objects and surfaces that is connected to a smartphone. In January 2016, the company raised more than 1,140,067 USD using crowdfunding.
2016 was the year witnessed the launch of The Best Woman Entrepreneurship Prize that was awarded to Omni Up, a Moroccan startup providing Internet solutions for hotels and airports
2017: Last year was for Acudeen Technologies, Mind Rockets and PiQuant + 2 new Prizes: Fintech Prize + Tech Education Prize
The Global prize was granted to Acudeen Technologies. This company, founded by Mario Jordan Fetalino III in the Philippines, helps SMEs to finance their receivables.
The Public prize was awarded to Mind Rockets and its founder, Malek Zuaiter from Jordan. It's an assistive technology for the deaf that consists of a mobile app that translates text or speech to sign language instantly. For now, the application is available for American and Arabic sign languages only, but the company is looking to expand their technology all over the world.
Last but not least, PiQuant won the Innovation prize with their liquid scanner that detects harmful chemicals. This start-up, founded by Doyeon Pi in South Korea, exploits the growing concern about food safety. Today, they adapted their product to detect other toxins by using a mobile app.
Asafeer Education Technologies from UAE was awarded the TRECC Transforming Education Prize, a grant of USD 50'000, presented by TRECC. Asafeer Education Technologies is a smarter, more efficient way to learn & to read for school children. The Asafeer platform adopts the latest research and studies in the field of teaching the Arabic language to combine creative content for distinguished children and useful resources to help teachers get their students to succeed. The platform offers a diverse content and multiple levels of books accompanied by the adequate quantity of activities.
Asafeer is now working with several schools in the Arab world, to build a habit of reading among students, and to measure their progress.
UnDosTres from Mexico was awarded the Fintech Prize, presented by PayU, with full access to the Seedstars Growth program and five tickets to a Silicon Valley fintech tour. They are the leading Mexican website for recharge air time, TAG and buy tickets online. It's a mobile wallet, offering mobile top-ups and rewards that allows to create a digital wallet that is adopted universally, quickly.
Best Woman Entrepreneurship Prize was awarded to Qaira. is a startup acting against the global problem of pollution, by monitoring the quality of air continuously at any time and anywhere. Air is our planet's most valuable resource, but it is nowadays being threatened by the high levels of contamination which cause, besides global warming, 1 in 10 deaths globally each year: qAIRa team works towards achieving the democratization of air quality to tackle this silent problem.
In four years, many startups from all over the world have won different prizes during the Seedstars Summit.
Below are the prizes that will be awarded in 2018 edition:
– Global Prize: up to $500,000 investment
– Innovation Prize– Public Prize
– Africa Energy Prize awarded by ENEL
– Healthtech Prize by Merck
– Best Woman Entrepreneurship Prize
– Transforming Education Prize by TRECC
What can we expect for the 2018 edition? As for now, you can already take a look at the selected startups here and wait for the Summit, held on April 12th, 2018 in Lausanne.
Join us at the 2018 Seedstars Summit and get your ticket here!
Author: Alissone Mendes for Innovation Time