Big change never happens overnight. It's always the long-term work of a bunch of crazy people, who believe that they can break a status quo, move mountains, and change the whole world. And for sure, one day they will do it. There's no need to mention examples from history, as you probably have a friend, colleague, relative or beloved one who keeps working on an idea despite any obstacle faced or what people say.
At Seedstars, we believe in the power of small steps to foster a fundamental transformation in the community, a country, and a whole region. That's why, every year we set out on a fascinating journey across 4 continents to find those tech enthusiasts, dreamers, 'geeks' and innovators who work day and night on their ground-breaking products aimed at improving people's lives in their countries.
In 2018, we finished our tour through Eastern Europe and Central Asia with Seedstars CEE Summit in Kyiv, Ukraine. During the last 5 years, we have witnessed first hand how powerful it is to bring all the changemakers together in one place and give them an opportunity to meet, collaborate, and come up with innovative solutions to the most urgent issues in the region.
The Seedstars Growth Bootcamp, the Game Changers Forum, the Civic Tech Workshop, an Investor's Forum, startup pitching sessions, and many more events happened this year. Also, the Summit hosted keynote speeches and discussions with such well-known entrepreneurs as Jeffrey Donenfeld from Boomtown Accelerator, Cristobal Alonso, Startup Wise Guys, Christoph Sollich, aka. The Pitch Doctor, Eveline Buchatskiy, One Way Ventures, and many more.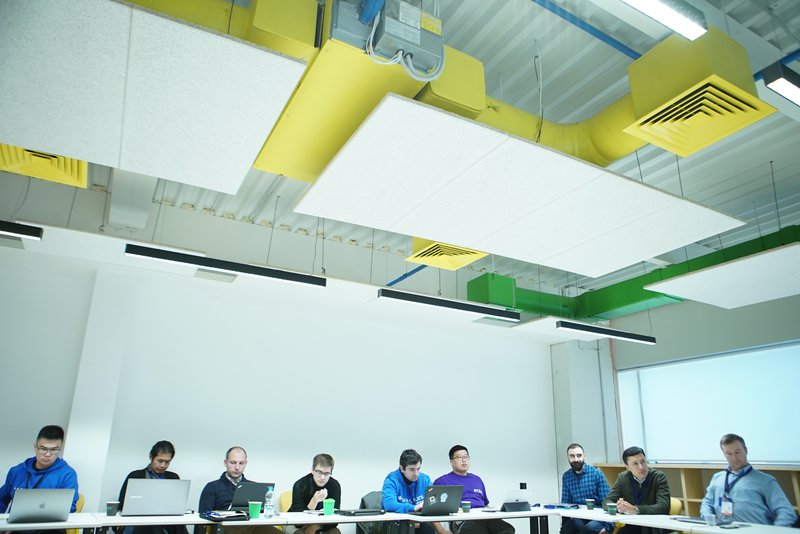 Bootcamp: Growth Hacking Done Right
During the first day, startups from Eastern Europe and Central Asia that were selected during Seedstars World Tour had the chance to work on their growth strategy and learn useful tips from Michael Weber, co-founder of Seedstars and Adriana Collini, Senior Investment Associate at Seedstars.
There is no magical formula to create a strategy that works, but rather a path of continuous experiments, testing and searching for the best fit for your product. Among the various ways of acquiring new customers, Michael emphasized on unconventional PR and mentioned a Swiss company Qoqa which managed to create a buzz around their product because of very similar name with Coca-Cola.
Adriana Collini noted that the number of customers is not the most important metric of success for your business. First and foremost, you need to clearly define the value of your product or service: "If you have a lot of customers but in the end, you can't deliver real value, you will end up with very low conversion and retention rate".
Game Changers Forum: All Changemakers Unite!

This year, we united under one roof a group of activists and changemakers from the region who contribute their skills and efforts to the tech ecosystem growth.
The panel discussion "Do's and Don'ts of Running an Accelerator" with Andrii Degeler (tech.eu), Andrei Komarovski (Sector X Accelerator ), Jeffrey Donenfeld (Boomtown Accelerator), Alena Kalibaba (Chasopys) and Cristobal Alonso (Startup Wise Guys) took place on the first Summit's day. The speakers emphasized the importance of follow on investments within the equity model, as well as, media and outbound strategies when it comes to dealflow sources.
"Top dealflow sources are personal recommendations and networking. If you have a startup that you think is great, I'll book a call with them right away. I value personal recommendations the most", Jeffrey Donenfeld.
"If the startup is not coachable, it makes no sense to provide acceleration. If you are to build a pilot, you need to be disciplined, organized and be available to work 24h.", Andrei Komarovski.
The second panel, "Community Building: how to keep it growing & growth bottlenecks", with Ieva Upenience (Baltic Sandboxl and Seedstars Ambassador for Latvia), Inna Stelmakh (UTEW), Viktoria Abed (Digital Women), Kirill Mazur (Unit.City) and Margo Lazarenkova (Emerge), focused on the challenges that community builders face when they tried to build the tech ecosystem in the region. Communication, lack of knowledge, readiness and mindset issues were the most common bottlenecks in this area that panellists highlighted during the discussion. Follow the link to watch the full talk.
Civic Tech in the Region: What's On?
In 2018, Seedstars and Luminate aimed at fostering tech projects, practices, and topics around civic tech issues, with a special focus on transparency and efficiency in the relationships between the government and citizens. That's why we invited the most prominent players in this field — Krzysztof Madejski (TransparenCEE), Anastasia Sylenok and Jane Klepa (1991 Civic Tech Center) — to discuss the state of civic tech in the region with
"Civic tech is a process. It's about being inclusive, user-centred, agile, and being open to different types of collaboration", Krzysztof Madejski
Jane Klepa, Executive Director at 1991 Open Data Incubator, shared an interesting overview of civic tech in Ukraine. According to her, the non-sustainability of the business models, lack of data or data quality issues and blurred definition of product ownership between governments and organizations are the main challenges faced by civic tech startups in the country these days. However, Jane admitted that she saw a positive change in civic tech, and as a proof of that, the expert shared with the participant a few successful cases such as donor.ua, 007 data team, PatentBot, and Youscore.
"Civic tech is like a barometer of changes in the civic sector", Jane Klepa, Executive Director at 1991 Open Data Incubator.
Investor Forum: How to Raise Funding?
The second day of the Summit also aimed at discussing the investment opportunities for the startups in the region. To find out more about the current state and what startups should bear in mind when raising money, we invited Eveline Buchatsky, Suresh Patel, Bas Godska (Acrobator), Jeffrey Donenfeld, Andrew Sorokhan (UFuture), and Stefan Gantchev (LAUNCHub Ventures).
"Among typical mistakes founders from the region usually make is not preparing a funding strategy, absence of a financial model, and misunderstanding of VC language in the West", Eveline Buchatskiy
Also, the most exciting part of the afternoon for the startups were one-on-one meetings with investors where teams could present their ideas, get valuable feedback, and of course, get the attention of potential investors.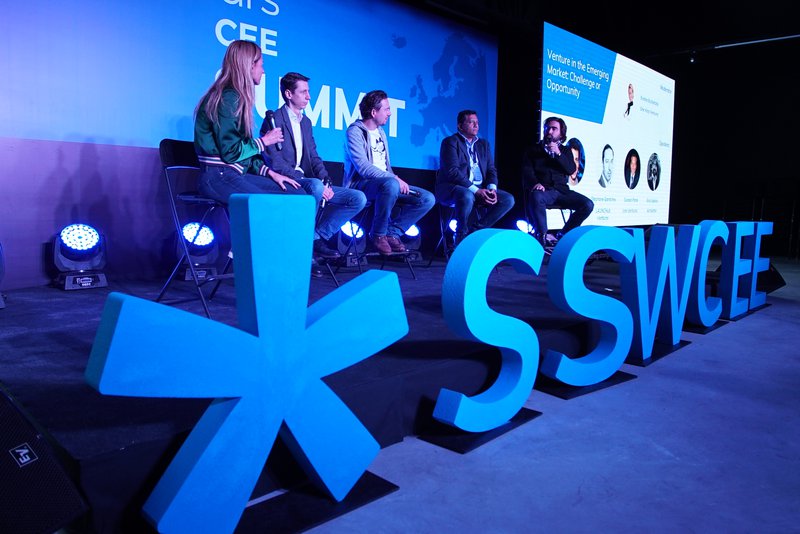 Main Conference: A Solid Ground for Collaboration
"I believe that you guys possess the same thing that made Switzerland successful. You have those elements of craziness and ability to think outside the box", — with such encouraging words, Guillaume Scheurer, Ambassador of Switzerland to Ukraine and Moldova, opened the third day of Seedstars CEE Summit.
Olena Boytsun, from Luminate, the main sponsor of Seedstars CEE Summit and one of the biggest investors in the civic tech sphere (more than USD 140 million committed so far), launched the concept "Economics of Democracy", the CEE regional priority of the organization for the next years. "There is a market, customers and investors, for civic tech companies", she said, while leaving a call to international investors to come to Central and Eastern Europe: "It would be great for more flexible capital to cover the region, as it contributes to many aspects of the ecosystem development".
During the last day of the Summit, all attendees had an opportunity to participate in insightful discussions, meet and learn from speakers, mentors, and startups.
One of the highlights of the event was the keynote speech by Christoph Sollich, aka. The Pitch Doctor, which impressed the participants with his humorous, yet enlightening presentation about his new product, and demonstrated with his own example the mastery of viral pitch. Check it out.
During the panel discussion "Venture in the Emerging Markets: Challenge or Opportunity", among other useful tips for startups and entrepreneurs, Suresh Patel (ISEO Ventures) left a specific piece of advice about how they should present themselves to the venture market: "When you are a startup, don't do this machine gun approach to the venture environment. Try to make a list of VCs investing in your sector".
Also, in her keynote speech, Eveline Buchatskiy (One Way Ventures) shared her insights on the global investment opportunities for CEE startups and gave a very accurate overview of VC funds stats, investment trends, and a few tips on how to make a next big leap in the startup life. Watch the full speech here.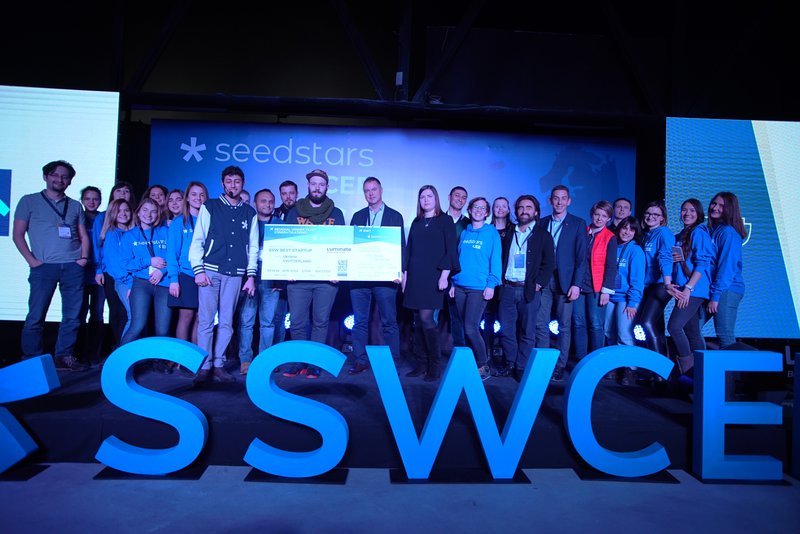 Seedstars World Ukraine

One more event that took place at the Summit was the competition between Ukrainian startups. Captain Growth, the first proactive marketing AI which helps businesses analyze marketing data from multiple channels and provides recommendations for the automatic implementation, won "Best Startup in Ukraine". The jury — Olena Boytsun (Luminate), Bas Godska (Acrobator), Max Kuznetsov (Horizon Capital) and Adriana Collini (Seedstars Investment Team) — noted that all the startups were well prepared and it was not easy to choose the winner.
"The Summit is a huge inspiration for our team. Here, people give us feedback and appreciate what we do, and in such a way, they help us stay motivated and keep things running even during hard times", Dmytro Bilash, founder of Captain Growth.
In April 2019, all CEE finalists will travel to Switzerland to represent their countries at the Seedstars Summit, a week-long training program, conference and pitching competition. The trip is the prize for the victory at the Seedstars World local competitions. The startups will be competing with 70+ finalists from all over the world for the title of Seedstars Global Winner and up to 1mn USD in equity investment.
The Seedstars CEE Summit was possible thanks to the generous support of our partners Luminate, Embassy of Switzerland in Ukraine, Unit. City, Chasopys, Radar Tech, Mironova Gallery, TechChill, DigitalK, PIRATE Summit, Startup League, Corona, TM ClearWater, and Escobar Coffee.

Testimonials

Jeffrey Donenfeld, speaker
"Final day at Seedstars CEE Regional Summit 2018 was a blast of startup pitch judging, mentoring, networking, and fun. Thanks, everybody and the Seedstars team for a great event!"Jeffrey Donenfeld
---
Olga Lutsenko, volunteer
"I was a small part of the great crew! It was my best experience of being a volunteer. Waiting for you next year!" Olga Lutsenko
---
Apply to the Online Seedstars World Competition 2020/21 and compete to be one of the 10 startups selected for a USD 50K growth program investment with a Global Winner getting up to USD 500K in investment.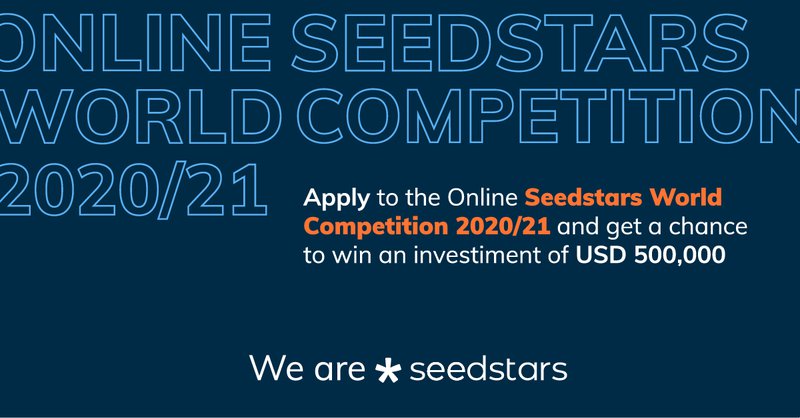 ---