Back in 2013, the 1st edition of the competition hosted 4 pitch contests in Latam: Brazil (Rio De Janeiro), Mexico (Cdmx), Chile (Santiago), Argentina (Buenos Aires). 5 years later, we have expanded our scope to 12 countries from Argentina to Mexico, passing through Costa Rica and the Caribbean. After the Dominican Republic in 2016, we added Jamaica this year.
We understood that tech entrepreneurship was growing outside the capital cities and we started to look at new growing ecosystem such as Medellín, Florianópolis, Guadalajara and Concepción. This brings our kickass nomad startup hunters Maria Noel de La Paz and Mat Gantar to achieve an incredible feat of organising 23 contests in less than 6 months.
For the entrepreneurs, the process is tougher each year.
This year, over 850 startups applied, from which only 20% made it to pitch at our local events. At the end, only one startup was selected to represent the country in a regional conference Seedstars Latam Summit, that will take place on the 6th to 8th of December before they go to our international Seedstars Summit in April 2018.
After 48 flights, over 40'000 MB spent to communicate, call uber, order food with Rappi or follow the blue point of Google map, we found our 12 skyrockets SSW Latam finalists 2017. Happy to introduce you to:
Martin Mexia, co-founder of Payit, Mexico City, Mexico – Payit is a Peer-to-Peer payment platform. An easy way to pay and collect from anyone around you!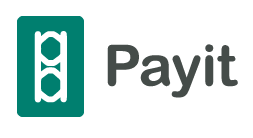 "Our vision is to kill the cash in Mexico! Today 96% of transactions are still made through cash in the country as a consequence of the informal economy and the safety issues. Our app was built to ensure a faster and more convenient payment process for everyone. In 2 clicks, the user can pay any bill from the electricity to the local tacos merchant in the street.
Winning Seedstars Mexico is an opportunity for us to validate our product market fit at a global level and to get support to grow our customers & active users basis"
Isaac Malca Ruiz, founder of TuRuta, Lima, Peru – TuRuta connects users to the city transportation services through an app.
" In Lima, there are over 8 millions people that lose up to 3h per day in public transports. The mobility scheme is chaotic! TuRuta's mission is to improve the traffic with data analysis and geo-localisation. We have reached over 200k downloads and are connected via GPS to 3'000 buses that transport every day more than 2 million people. We feel an important responsibility as representative of Peru. It's a chance to inspire the Peruvian population and prove that we can develop innovative solutions to tackle local challenges by leveraging technology."
Lucia Spangenberg, founder of GenLives, Montevideo, Uruguay – GenLives brings genomic medicine closer to physicians and patients, providing doctors with a platform to support rare diagnosis interpretation & patient care.
"400 million people in the world are suffering from rare diseases and pathologies, that is hard to diagnosis. With GenLives, we aim to leverage and democratize our algorithm so that doctors can easily interpret the DNA profile of their patients and ensure a better treatment. "
Felipe Zanberk, founder of RedCapital, Santiago Chile – RedCapital is a crowd-lending platform with open doors to SMBs loans and connections to many investors.
"RedCapital is a digital platform fully automatized that allows SMEs to get easy access to capital. Our model based on crowdfunding is a great, safe and a fast alternative to traditional credits. We are proud to be one of the key players in Chile. Counting with over 300 clients, we have provided for over USD 20 million loans to SMEs.
Seedstars is the perfect platform to understand the credit context abroad and access the right methodology and network to scale in Latin America."
Luis, Villarroel, founder of Multidoctores, Quito, Ecuador – Multidoctores is a chat and telemedicine platform/app with a presence of doctors 24/7.
"The vision of MultiDoctores is to create a disruptive tool which allows the dialogue between patient and doctor. Currently, we already have partnerships with the main insurance companies and universities of the country, This allows over 350K Ecuadorians to access our health services for free. We see in Seedstars the good partner to replicate our successful & scalable model in other countries of the region!"
Juan Camilo, co-founder of Celucambio, Bogota, Colombia – Celucambio is an online platform where you can change, buy or sell used smartphones.
"At a global level, more than 1.5 billion smartphones were produced last year. Based on a circular economy model, our platform aims to provide Colombia with an online platform to change, buy and/or their used devices. As investor itself and through its investor network, Seedstars is a chance to discuss investment opportunity and eventually raised the money we need to reach and convert more customers."
Marcelo Franca, co-founder of Celcoin, Sao Paulo, Brazil – Celcoin turns any smartphone in a Utility Payment Terminal for bill payments, recharges, and other services.
"With Celcoin, micro-entrepreneurs and small businesses get access to a new source of revenue. Through our app, they are able to offer over 1000 services from transport ticket, phone recharge or bill payment. We are quite proud to count with over 300k users that have payments for over USD 6 million every month.
Being part of Seedstars Family is a chance to access a high-quality network, get critical feedback and foster our press exposure."
Carlos Missirian, Founder of Alquilando, Buenos Aires, Argentina – Alquilando is a complete Spanish speaking marketplace for long-term rentals in LatAm.
"In Latin America 1 out of 5 people will be once confronted to the question of long-term rental. Our goal is to build a platform that provides a faster, safer and easier rental process. Our technology allows getting a contract signature 5 times faster than in traditional real estate rents. The platform was built with a focus on the owner and renter's needs. As our roadmap includes Hispanic countries, Seedstars is a relevant bridge to support the expansion of our operations."
Mariana Brenes, Founder of Difacom, San Jose, Costa Rica – Difacom is a reconstructive material made out of carbon fiber that aims at replacing all non-recycled materials in bikes.
" The vision is to position Difacom as the LatinAmericann outsider for recycling material engineering. We are focusing on bike yet but in the future our solution could be applied to other sport, aeronoautic or even medical industry"
Pavel Pichardo, founder of Madison, Santo Domingo, Dominican Republic – Madison is a Machine Learning ERP software for small businesses.
" In Latin America, over 59% of the SMEs don't have software to manage their business on a day-to-day basis. Madison aims to support the SMEs with a software using Machine Learning and AI to make data-driven decision."
Freddy Arredondo, co-founder Netbits, La Paz, Bolivia –NetBits is the easy-to-use lean web app for SMEs' daily operations.
"We see Netbits as the virtual manager for SMEs. From daily operations to finances, our subscription-based platform is very intuitive and adapts to customer needs. Winning Seedstars is a huge launching pad in a country like Bolivia, our product was suddenly highly exposed to the market. Besides, joining the Seedstars Family means getting access to a community of international experts and entrepreneurs who have the right insights & experience to help us grow."
Dwayne Samuels, founder of SameLogic, Kingston, Jamaica – A video analytics platform that measures emotion and intent.
"The proliferation of mobile devices & social platforms have increased communication & expression channels. SameLogic aims to translate emotion and intent into quantitative & qualitative data. We aim to leverage Seedstars community and expertise to improve our product and start scaling globally."
Together, they have already created 80 jobs, and reached over 300'000 users. Next step is the selection for the Seedstars Growth Program, which includes an equity investment plus other Seedstars services such as training, mentoring with top international CEOs and entrepreneurs, credits on tech partners.
Interested in coming to the Seedstars LATAM Regional Summit? Email us at [email protected].