The Metronome, the famous Manhattan digital clock in Union Square, started the countdown to the next climate disaster. It now shows us how much time we have left before we burn all the carbon that will push the planet over the critical 1.5 degrees Celsius of warming. Such solutions remind us we're in this together, and if we don't take action now, the whole planet will face disastrous consequences very soon.
But here's a surprising discovery. The global COVID-19 lockdown turned out to be quite beneficial for our planet's well-being, reducing CO2 emissions and human mobility, improving air quality, and even encouraging wild animals to walk freely in urban areas.
Can the heavily polluted Asian regions also breathe a sigh of relief? Let's find out the answer.
What Is the Impact of COVID-19 on Climate Change in Asia?
According to Marshall Burke, assistant professor at Stanford's Department of Earth System Science, the reductions in air pollution in China caused by the lockdown became a sort of environmental protection and probably saved twenty times more lives in China than had been lost to COVID-19.
Now, the professor isn't saying the economic disruption it caused is good for the environment; he only presents this research to show the importance of air pollution control and its positive effect on life quality. We can also see that the lockdown in Southeast Asia has led to a notable decrease in pollution outflow.
Of course, no one wanted the carbon emissions or air pollution level to be reduced this way. COVID-19 is not an environmental management model. The world pandemic has overloaded healthcare systems and significantly affected people's lives. Nevertheless, it has also shown that we can improve environmental sustainability and proved the importance of taking care of each other as a community. And these two lessons can help us cope with climate change.
How Do Organizations Worldwide Help Address Climate Change?
Before the Metronome even started its countdown, two speakers at the Global Seedstars Summit in 2019, Maanasa Mendu and Amar Inamdar, addressed the issue of an inevitable carbon disaster. In two different presentations, both of them said that access to energy is still a luxury for many, and proposed their ideas to solve this problem. But, as with any cleantech startup idea, their plans for providing energy for everyone need extensive financing. Besides taking responsibility for natural resource usage, one of the most effective ways to fight climate change is climate finance.
Here's some food for thought. Quite a few of the United Nations Sustainable Development Goals (SDGs) are addressing various environmental challenges. However, the UN estimates that we need $3-5 trillion annually to achieve the SDGs goals.
That is why, as the emergency intensifies, both public and private sectors need to unite to address the increasing threat of climate change. Stakeholders around the world need to focus on creating and funding the solutions of climate entrepreneurs worldwide.
In February 2020, Amazon's CEO Jeff Bezos announced the Bezos Earth Fund launch and committed $10 billion to start. Just four months after that, Amazon also announced a $2 billion investment into climate tech. All this only nine months since deciding to make Amazon production completely carbon neutral by 2040.
Unilever, one of the biggest companies in the world, is investing $1.1 billion in a new climate fund. And it seems very reasonable – in 2019, their carbon footprint was equivalent to about 60 million metric tons of CO2.
Another serious climate change investment plan involves the financial titan Goldman Sachs, whose CEO David Salomon pledged the bank is investing $750 billion in the next ten years in initiatives that include battling climate change.
Talking about private companies investing in environmental health is one thing, but we shouldn't forget about the most influential stakeholders out there – governments. For instance, the Singaporean government has applied a carbon tax to industrial facilities emitting more than 25ktCO2e/yr starting from January 1st, 2019. This is said to encourage the usage of renewable energy rather than fuel energy.
In general, Singapore's climate change coping strategy is focused on three areas: increasing energy and carbon efficiency, reducing carbon emissions in power generation, and developing low-carbon technology.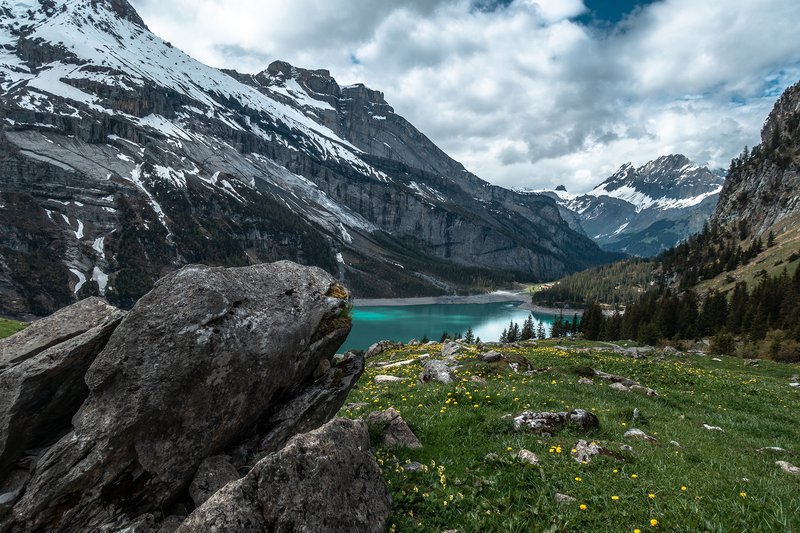 How Can Entrepreneurship Help Reach the Global Development Goals? Five Trends to Follow
Now, let's see how the most well-known climate change investment plans align with the Global Development Goals 2020. We won't go through the entire program (you can read it here); instead, we'll review the most significant sustainability trends and how the Asian region follows them.
Transition to net-zero emissions
As dependence on alternative clean energy expands, investments into clean energy are meant to rise. By increasing the affordability of renewable power, organizations worldwide encourage more businesses to charge their own transport, buildings, and activities with clean energy. This trend is why we are interested in training and supporting startups like Probus Sense - an integrated IoT platform meant to help India achieve Smart Grids.
Investment into socially responsible projects
Financial gain can't be the only goal for businesses anymore. And since the climate change crisis is a top social issue, every business' responsibility is to make their environmental impact count. This rule creates opportunities for meaningful environmental startups like Recyglo.
In Myanmar, where this startup was founded, waste utilization has become a major issue over the last decade. Luckily, Recyglo became the first-ever innovative recycling service in Myanmar and Malaysia and is currently improving the waste disposal processes in this amazing country.
More efficient governmental policy restrictions
So far, the government seems to be the biggest force in ensuring the welcoming conditions for a new, eco-friendly economic model.
One of the UN Environment's largest initiatives is APAN or Asia Pacific Adaptation Network. This program provides government organizations with the essential knowledge to create climate change adaptation measures, access finance, and technologies, and create conditions to integrate climate change adaptation into national and regional development policies.
Adopting tech innovations
We know the extent to which achieving climate targets depends on technological innovations.
At Seedstars, we pride ourselves in supporting cleantech startups like the most advanced indoor air sensor uHoo.
The device developed by uHoo tracks air quality in a home or office. Its mobile app allows users to monitor each room, record their respiratory conditions, get alerts, and customize notifications. On top of that, it can automatically turn on an air purifier and even share its data with family and friends. The solution basically makes you in charge of the air you breathe.
Having strict deadlines
Quite a few countries have already set targets for reaching net-zero emissions on the Paris Agreement temperature goals schedule. To reach new numbers, economies need to face greater time pressure in achieving both long- and short-term goals.
The Bottom Line
Climate change is an undeniable and present threat that will disproportionately impact our lives across regions and continents. The Asian region has turned into the biggest factory in the world. The temperature that rises is not regional - it's global, and the effects of climate change will be felt worldwide.
As two of the most powerful forces for rapid impact and innovation, technology and entrepreneurship must play a leading role in developing solutions to both mitigate and adapt to climate change.
So, yes, startups are capable of addressing climate change and alleviating the risks humanity is facing now. But to be able to create an impact, those ventures should have a favorable environment and solid support from the local and global community.
The key ingredients that make it possible are the following:
Access to quality training and funding from government and private sector;
Startup-friendly policies encouraging entrepreneurship and making the process of establishing and doing cleantech business as smooth as possible;
Visibility for existing solutions to promote entrepreneurial lifestyle and make entrepreneurship attractive to the youth.
At Seedstars, we believe that to ensure such an environment for entrepreneurs, we should work in tight collaboration with governments, private and public sectors.
Let's partner up and support climate entrepreneurs in Asia together to help build a sustainable future for all of us.