Gibran Huzaifah – CEO of eFishery and Forbes Asia 30 under 30
Gibran Huzaifah is the founder and CEO of Indonesian IoT startup eFishery. The mobile app allows fish farmers schedule feeding time and monitor feeding performance. The amount of food to be distributed is adjusted according to the data collected. Indeed, the smart fish feeder relies on the sensory movement of water to detect the fish's appetite. Gibran's participation in the Seedstars Summit is not a surprise. Indeed, Gibran was awarded Best of the Best Young Entrepreneur 2013 by Ministry of SME Indonesia. He also was one of the Seedstars World Global Finalists in 2015 and, in 2017, was listed under Forbes' Asia Top 30 under 30 . His invention has changed the way fish farmers work in Indonesia, a country where the aquaculture market represents $5.4 billion. Indeed, the startup says its technology can reduce the amount of food fish farmers use by 21%.
Internet of Things is a crucial topic here as it is applied to fish farming. The award-winning startup is the first VC-funded and one of the most distinguished IoT startups in Indonesia.
Gwendolyn Regina – Entrepreneur & Investor
Gwendolyn Regina is the co-founder of Singaporian tech-oriented digital publisher SGEntrepreneurs. The company serves as an online ecosystem where fellow entrepreneurs, investors and VCs, technologists, developers and business plan competition organisers discuss their experiences on entrepreneurship and enterprise in Singapore. Gwendolyn was also a founding team member of an early stage technology investment firm in Singapore with a portfolio that includes iHipo (acquired), Eteract (rolled up into LunchActually) and Padlet (Y Combinator alum). Her angel investments include ShopBack, Oddle.me, and The Commissioned. Gwendolyn was a mentor at Polish tech startup incubator Gamma Rebels, was the founding Singapore curator for US-headquartered StartupDigest, and the founding Singapore Ambassador for the Sandbox Network – the leading global network of innovators under 30. Gwendolyn most recently spearheaded Mashable's global expansion into Asia, a leading global media company that informs, inspires and entertains the digital generation.
Rebecca Enonchong – Serial Tech Entrepreneur, CEO of AppsTech
Rebecca Enonchong is a Cameroonian born serial tech entrepreneur and founder and CEO of AppsTech, a leading global provider of corporate application solutions. The company provides implementation, training and application management services for companies around the globe and has customers in over 40 countries.
Rebecca has shown to be active in the startup atmosphere, especially in supporting early-stage projects. Indeed, she is co-founder and CEO of I/O Spaces, an inclusive co-working space in the Washington DC metro area. She is the founder and board chair of Activspace, a tech hub in Cameroon with two co-working spaces and an incubator program called Activation Boot Camp that transforms ideas into startups. She sits on the board of VC4A whose main goal is to provide African startups with funding opportunities. Rebecca is also co-founder and President of Cameroon Angels Network and co-founder and Vice-President of African Business Angels Network which supports the development of early-stage investor networks. Rebecca currently serves as a mentor and advisor to several tech startups.
In 2017, she has been elected board chair of Afrilabs, a pan-African network of 80+ innovation centres across 27 African countries. Each hub serves as a meeting point for entrepreneurs, technologists, and entrepreneurs.
She was named a Global Leader for Tomorrow (GLT) by the World Economic Forum of Davos, Switzerland. Forbes magazine listed Rebecca as a top female tech founder in Africa. NewAfrican magazine named her one of the most influential Africans in 2014 and 2016. Jeune Afrique magazine listed her as one of Africa's 50 most influential women of 2017.
Enonchong has also gained notoriety as one of the most followed sources for African tech news on Twitter, with over 30 thousand followers on her account @Africatechie.
Tallis Gomes – CEO and Founder of Easy Taxi
Tallis Gomes is a Brazilian serial-entrepreneur who launched his first company at 14 years old. He is the CEO and Founder of Easy Taxi, the leading taxi app service in Latin America. The application connects taxi drivers and passengers allowing them to experience a fast, convenient and safe ride. Scaling the company in 33 countries, 420 cities in 4 continents, Tallis raised $84m in funding in the last three years.
In addition to Easy Taxi, Tallis is also the CEO and founder of Singu, a tech company that delivers a singular experience on beauty and wellness services through a mobile app. Tallis has lead the company to generate +R$1M in GMV in its first year. The app finds the nearest beauty salons to deliver the best services to the customers and allows them to pay for the services directly through the platform.
Finally, Tallis was listed under Forbes' 30 under 30 and elected by the MIT as one Brazil's most innovative young entrepreneurs.
Aliya Prokofyeva – CEO & founder of Galaktika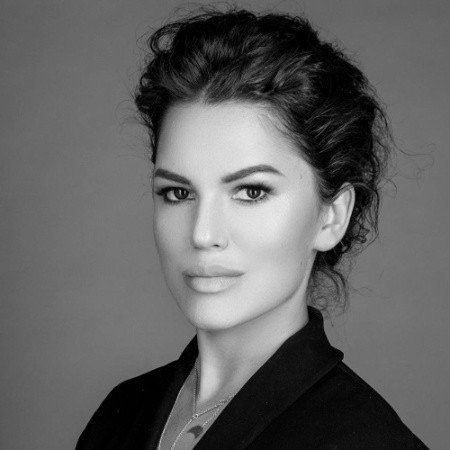 Aliya has always has always had a special connection with the space field. Indeed, Aliya was born in a space observatory and has grown surrounded by space, stars and galaxy talks. Since then, her life has always been attached to the space industry.
In 2016, Aliya founded Galaktika group of companies – an international full circle aerospace company. Aliya enlists all the best minds of Russia and abroad: engineers, designers, developers and other specialists. The company's goal is to expand the habitat limited to our planet, to push the boundaries outside the Earth, and to develop new space products. It also aims at making space travel safe and affordable for everyone. From satellite and rocket engineering, services based on Earth Observation (EO) technologies, to Internet of Things (IoT) and innovative materials, Galaktika operates at the forefront of space development. From time to time, Aliya gives some reports to the Prime Minister of Russia Dmitriy Medvedev about her achievements and plans for space exploration.
Prior to starting Galaktika, Aliya was a co-owner and member of the board of directors of Energia Group of Companies, where she managed projects on upgrading industrial production and was responsible for the development of innovative power sources, and materials. Many see Aliya as the Russian Elon Musk.
Ahmad Al Hanandeh – CEO of Zain
Ahmad Al Hanandeh is a Jordanian entrepreneur. He was previousy CEO at PostaPlus, a company specialised in logistics, courier and mailing services. Ahmad is now the CEO of Zain Jordan, one of the leading telecom operator companies in Jordan and the region.
In previous interviews, Ahmad insisted on the importance of noticing the changing behaviour of users as they are getting more dependent on the internet. In fact, today young subscribers hardly make or use any traditional telecom service as they are most of the time online. With this observation, Zain has started to build its future strategy by keeping the digitalisation of their services and infrastructure in mind.
Ahmad's main topics of discussion are the newest technologies and how to embrace them when developing a company.
Thanks to Jeanne Chaverot from webzine Innovation Time for providing this article. Jeanne is president of the online media Innovation Time and a third-year student at EPFL in computer sciences.