MAGNiTT's MENA funding report card reveals a pick up in Q2 investments: $290m invested in 88 disclosed deals across the region in the first six months of the year!
H1 2017 exceeds each of the full year funding of 2014 and 2015 showing strong signs of ecosystem growth
Deal flow is on the rise with 88 deals accounting for 70% of the total 2016 disclosed deal flow
$150m in Careem, lead by a consortium including Kingdom Holdings, along with $41m investment in Fetchr leads the spending spree at the half year mark
VC's have been active with 14 of them investing in more than one startup from the MENA region
The UAE continues to see the lions share of activity with 30 deals valued at $230m in funding
(Dubai, United Arab Emirates) July 19th, 2017 – With transparency at the core of MAGNiTT's values, today it publishes their follow up to the Q1 funding report card with an update overviewing the first six months of the MENA funding landscape. It's report highlights positive news for Entrepreneurs and Investors alike with a solid start to 2017. In the first six months of this year they identified 88 disclosed deals amounting to $290m in startup funding.
Key takeaways from MAGNiTT's H1 report card include:
H1 Funding: Following a slow start to Q1, a flurry of activity in the three months leading up to the summer has seen H1 2017 funding surpass both of each of the full year funding of 2014 and 2015:
$290m deals invested across 88 disclosed deals thus far to kick start funding across MENA
$150m in Careem, lead by a consortium including Kingdom Holdings, along with $41m investment in Fetchr leads the spending spree at the half year mark
Stripping out investment in the outliers of Souq and Careem in the last three years, 2017 has seen a solid growth in startup investments with more deals disclosed than any of the last three years
88 deals in H1 accounts for 70% of full year 2016 deal flow, while $140m in disclosed funding puts the region in line to match if not exceed last years funding in startups (excluding Souq and Careem)
MAGNiTT's founder, Philip Bahoshy, states "this is positive news all around for Entrepreneurs and Investors showing a healthy appetite for investment in MENA startups". He also notes " There is generally a lag in reporting of startup funding because of confidentiality concerns and time to close deals and I expect there to be a further flurry of activity after the summer". These positive signs highlight a growing and healthy ecosystem with continued room for improvement.
Investment Breakdown: In their second report MAGNiTT looked to provide a more granular breakdown of the disclosed investments taken place in 2017:
27% of investment deals were made by Angel Investors (deals up to 500k) and 27% were investments at SEED stage ($500k – $2m) showing active investment in early stage startups
Of the $140m made in investments (excluding Careem's $150m) Series B Investment ($10m – $50m) took up 46% while Series A ($2m – $10m) accounted for 36% of investment value
E-commerce (16%) continues to lead as the most popular industry for investment with Technology (13%) and Fintech (10%) startups following suit
Investments have taken place from across the region with the UAE continuing to take the lions share with 30 disclosed deals valued at $230m
This report looked to provide additional information to further empower stakeholders to make decisions on how best to further boost and develop the startup ecosystem across the region. The MAGNiTT founder also highlighted that they continue to build relationships with VCs and startups to gather the most comprehensive data set of startups but that transparency of information remains an issue for the region with regards to data reporting.
VC activity and Exits: VCs continue to be active in the region participating in the investment of multiple startups:
14 VCs have had disclosed investments thus far in more than one startup from the MENA region
BECO Capital has lead the way with 5 disclosed deals in Myki, Vezeeta, Bayzat, Fetchr and Shedul
Careem ($150m) Fetchr ($41m), Compareit4me ($3.5m), Iyzico ($3m) and Bayzat ($3m) make up the top 5 funding investments in Q2 2017
Exits continue to take place in Q2 with notable deals of Namshi to Emaar Hospitality groups, JadoPado to Alabbar Enterprises and Carriage to Delivery Hero to name a few
Bahoshy notes "there was a flurry of activity leading up to Ramadan and the summer". As noted in their previous report VC are investing to close out existing funds while simultaneously looking to close new funds which will no doubt create continued momentum into Q3 after the summer.
In conclusion, the latest report card shows continued funding in the MENA region and raises further awareness and transparency on the MENA regions funding environment. A strong start to the region sets it up to match if not exceed 2016 numbers. All data of investments on startups are available on www.magnitt.com where you are able to track funding history as well as portfolios of the regional VCs.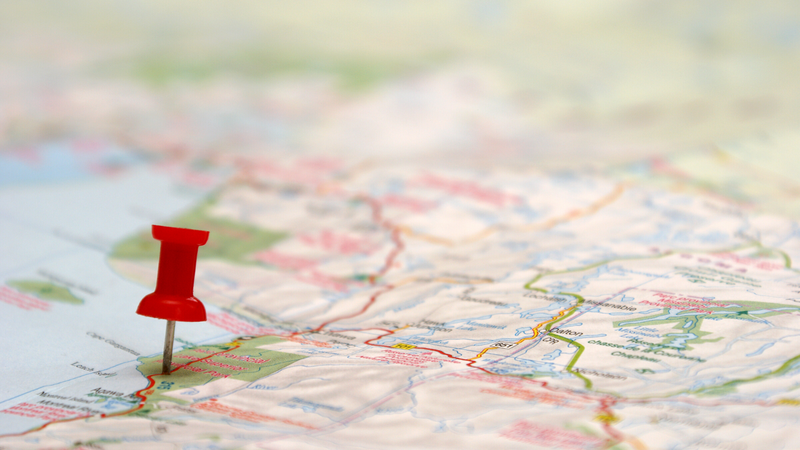 About MAGNiTT
MAGNiTT, founded by Philip Bahoshy, is the largest online community platform for startups across the MENA region. Based out of Dubai, UAE, MAGNiTT connects entrepreneurs directly with ecosystem stakeholders including funders, mentors, support services, and talent. Startups can apply for funding directly to VCs and angel networks from MAGNiTT. Investors, Corporates, Mentors and Service providers are able to review information on over 3,500 startups including their funding history. MAGNiTT is also an established provider of data and analytical reporting for the MENA startup ecosystem.
For more information, interview requests and high resolution images contact [email protected]
For more information about MAGNiTT http://www.magnitt.com
Follow MAGNiTT on social media on Facebook, Twitter, Linkedin and Instagram
About Philip Bahoshy, CEO & Founder:
Philip Bahoshy is the founder and CEO of MAGNiTT, an online community that connects MENA entrepreneurs with stakeholders across the MENA ecosystem. Raised in the UK with Iraqi origins, Philip obtained an MBA from INSEAD in 2013 and a BSc in Economics from the London School of Economics. During his time in Dubai, Philip worked at Oliver Wyman in the Financial Services practice for three years, followed by nearly three years at Barclays Wealth working as Chief of Staff to the CEO advising on strategic initiatives. Philip has lived in the UAE for more than eight years and is passionate about developing the MENA startup ecosystem.

"Disclaimer: Seedstars encourages freedom of speech and the expression of diverse views. The views of columnists published on Seedstars are therefore their own and do not necessarily represent the views of Seedstars."