The local associate – Omar Barakat - saw this event as the perfect opportunity to provide the audience not only with a competition between some of the most innovative start-ups in Egypt, but also a chance to create a discussion around technology and entrepreneurship through a panel structured discussion.
This provided interaction between the audience and the remarkable speakers including: Abdelhameed Sharara, Founder and CEO at RiseUP, Kennedy Kitheka, Managing Director of Seedstars Egypt, and a panel of Seedstars alumni with Yaseen Abdel-Ghaffar, Founder and Managing Director at SolarizEgypt, Mohamed Nabil, CEO at WideBot and Ahmed NeGm, Cofounder at Raye7.
The goal was to create a discussion about key entrepreneurial challenges: how to raise capital, how to gain investors' trust and how to create networks and connections – and to provide the audience with the highest value per unit time.

The competition
The jury was a fundamental element of the competition, aiming to include the best investors in Egypt and connect them to the competitors. It consisted of Noha Shaker, Head of Digital ventures and strategic alliance at CIB, Karim Hussein, Managing Partner at Algebra Ventures, Mohamed Assad, Venture Capital Associate at Averroes Ventures and Meghan Warner, Regional Manager of MENA at Seedstars.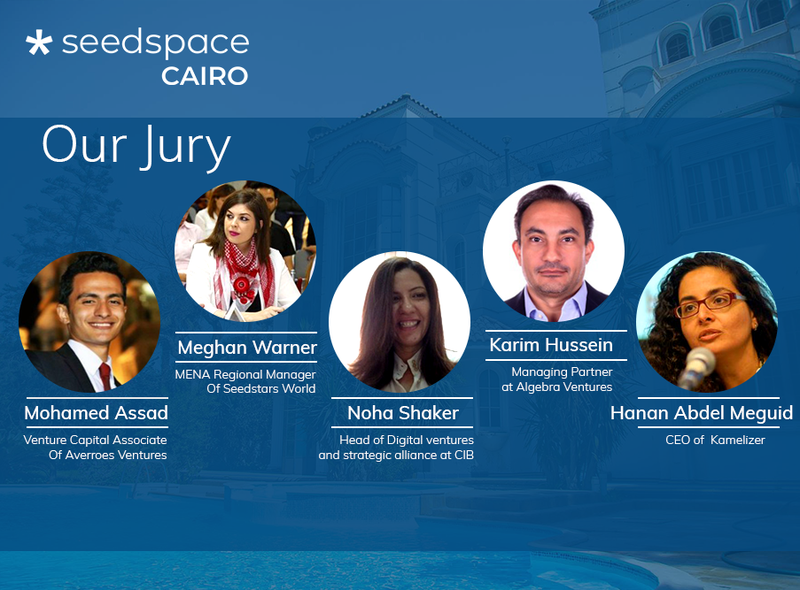 The start-ups selected needed to be fairly young (less than two years old), have an innovative product with less than USD 500k in funding, with the potential for regional expansion. The start ups pitching were Skolera, Vapulus, 7keema, ODIGGO and Hitchikers.

The winner of the competition was 7keema-nursing services, online platform that enables clients get instant or scheduled nursing services at their home to be matched with the nearby skilled nurse. 7keema will represent the country at the Seedstars Summit in Switzerland to compete for up to USD 1 million in equity investment.

"When our name was announced as the first winner, our hearts tended to jump out.
This step comes to us on the right timing while we are opening a short round of funding and we are within the negotiations with angel investors and accelerator programs. Now we feel very comfortable and relaxed and are sure 100% we will get the best valuation for our startup." -7keema
The 2nd place was taken by ODIGGO, an online e-commerce platform - the first in the middle-east to sell car parts online, selling over 89,000 within the first 3.5 months.
Finally the 3rd place was taken by Hitchikers, a social network platform to connect shippers with trusted travelers to save money on shipping and make money while traveling.
Launching the new Seedspace Cairo
Seedstars opened the first entrepreneurs hub in Egypt, Seedspace Cairo, this 4th of May 2018, making it the first Seedspace in the MENA region.
Seedspace Cairo, follows the opening of Seedspace Lagos, Seedspace Abidjan and Seedspace Cape Town on the African continent. Like the others, Seedspace Cairo offers a co-working area, private offices, co-living, mentorship and many events (workshops, networking, etc...), offering a wide range of membership plans. Be ready to start experiencing Entrepreneurship as a lifestyle at Seedspace Cairo Entrepreneurs Hub!
Seedspace mostly welcomes freelancers, early-stage startups, independant workers, travellers, and corporates employees who all share the mindset of entrepreneurship.
Don't hesitate to send an email at [email protected] for more information on the different plans.